Rats are definitely not the cutest animal you have ever seen. They are one of the most problematic creatures known to humanity.
Honestly, nothing can really change this opinion of rats for anyone. However, you may start thinking that some rats are actually quite adorable when you see this video. We fell in love with this baby rat as soon as we checked this video out. In fact, it was almost hard to believe that a creature known for its problematic ways can actually be so cute.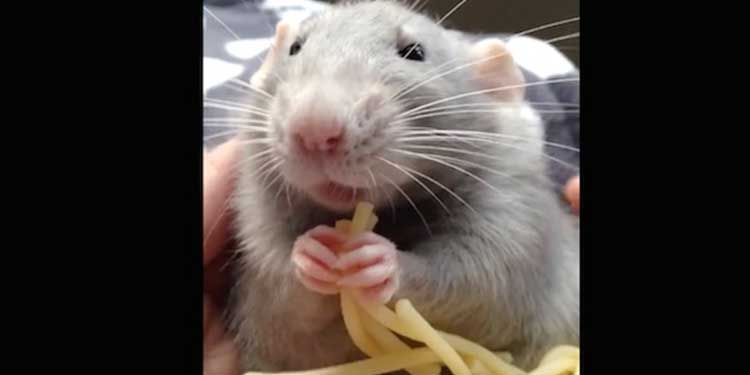 The baby rat seems to love eating some good spaghetti. Now, let's be honest, not a single person in this world would deny loving some wholesome food on their tongue. Spaghetti is a stress food for many people and now for many cute rats as well.
This rat looks so happy eating. Watch the full video below!
Please SHARE with your friends and family!