A new dance trend has entered the internet. And it's taking over like wildfire! Blanco Brown's country and hip-hop fusion hit "The Git Up" has inspired a dance challenge that has people all over the country moving. Dubbed the "Git Up Challenge," people love the style of the song, which calls for dancers to follow the country steps which are sung.
However, this father-daughter has upped the cuteness level for the challenge! DJ Rhett and his daughter Meg love to dance. But the way they show off their skills together is so cute. Furthermore, they both wear matching plaid shirts making all of us go aww.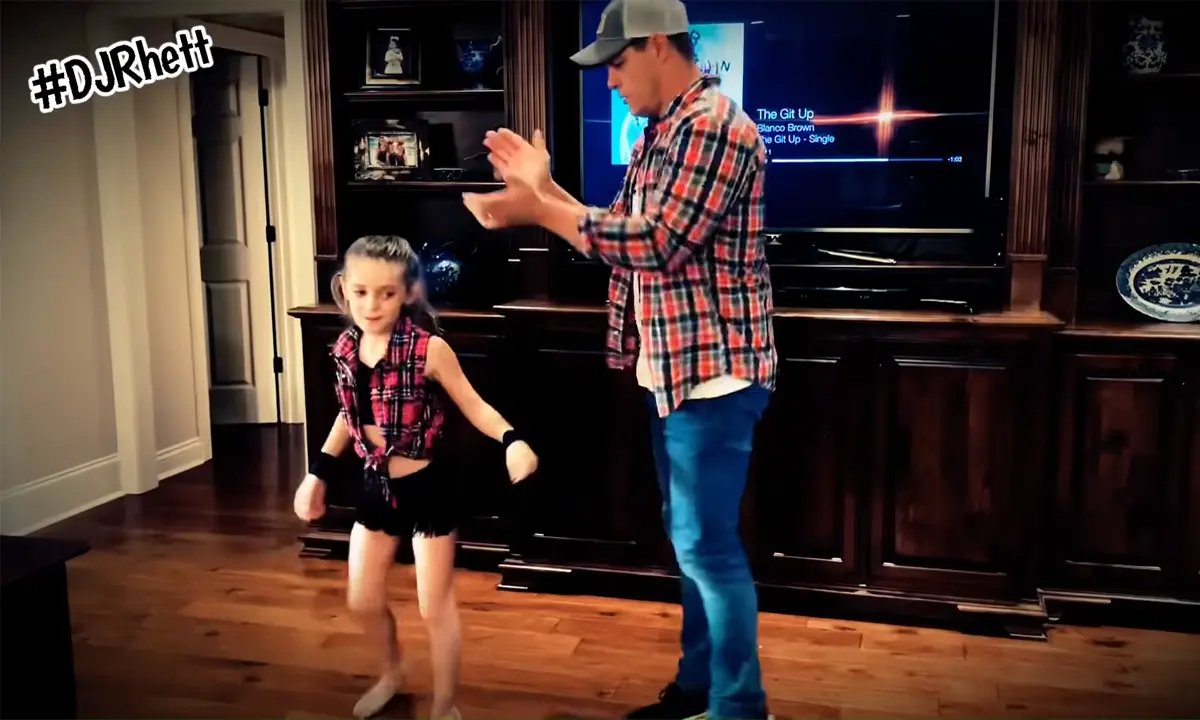 The energy with which they dance is incredible. Rhett is such a cool Dad doing the cowboy boogie. But it's when they do the part of "Grab your sweetheart and spin" that will make you go aww. You can see the bond that these two have is solid. Not to mention the dance skills that Dad passed down to his darling daughter. Watch their full performance below:
And please SHARE this with everyone you know!