Airports are quite chaotic. Bags and luggage everywhere, people rush here and there to catch their flights. The only people who sit still are the people waiting for their flights. However, passengers waiting to board the plane at the Tampa International Airport got to witness quite a commotion.
The reason for the ruckus was an adorable service dog. However, it wasn't a case of the pooch throwing a tantrum or anything. The dog, Eleanor Rigby, was about to be a Mom right in the middle of the airport terminal. The cream-colored lab went into labor while she was waiting to board the plane with her owner.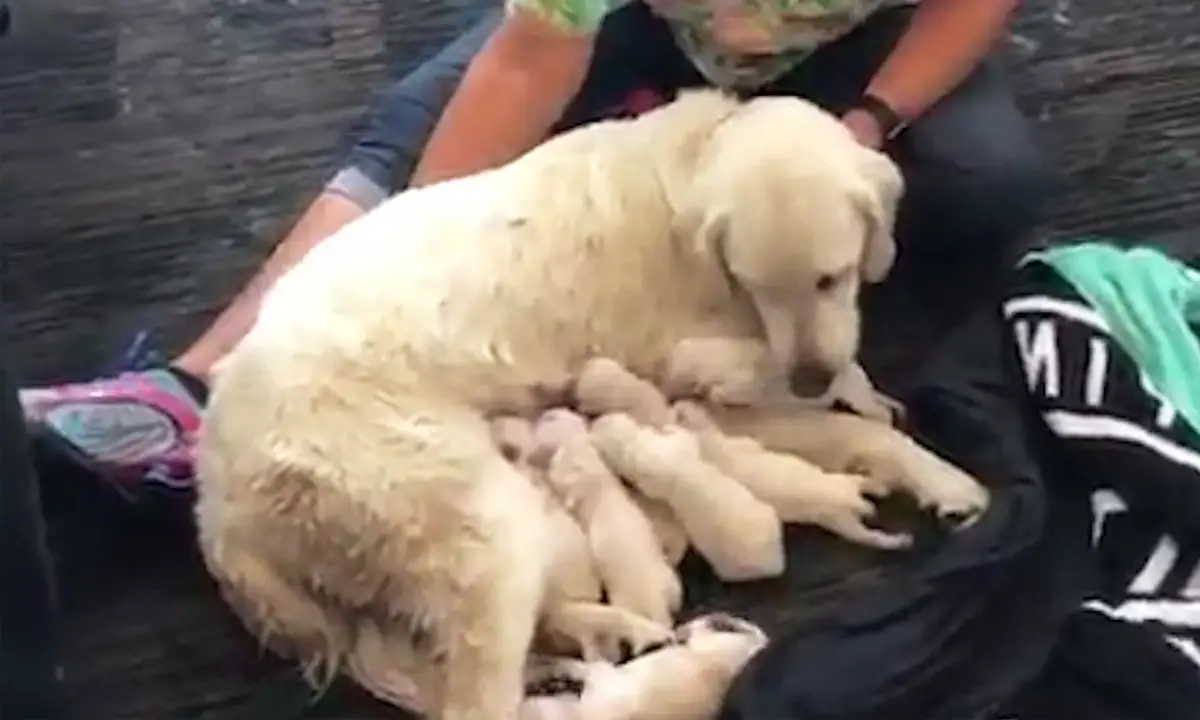 The 3-hour ordeal caught the attention of the passerby's who recorded the magical moment. In the end, Ellie gave birth to 8 puppies, seven females, and a male. Thankfully, all the puppies were healthy. And although the owner and service-dog missed their flight, I'm sure they were too busy admiring the new pups! Watch a clip of the new mom and her adorable puppies below:
And please COMMENT and SHARE!