Animals love to do human activities too. In fact, it would even be wrong for us to consider just any activities "human" at all.
This video will fill your heart with butterflies and love. In this viral video, you see an adorable puppy who loves to take a dip in the pool. It is very obvious that the puppies are just about a few days old. But, their enthusiasm and openness for something new will fill you with joy.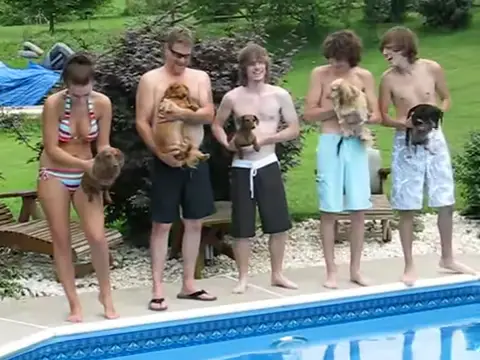 These little Dachshunds are nothing but pure bundles of joy. They will make your heart flutter by the way they are so scared yet so curious. If there were to be a competition for cute dogs, these Dachshunds are sure to take the cake.
They are nothing but lovely. Watch the full video below!
Please SHARE with your friends and family!