Animals love to do human activities too. In fact, it would even be wrong for us to consider just any activities "human" at all. Take, for example, this video of dachshunds in a swim meet…that's a normal dog thing, right?
This video is pretty fun to watch. These teens have gathered for the "Dachshund 500 Water Race" with their five mini dachshunds: Penny, Valerie, Ruby, Zeus and Snoopy. The announcer says, "Snoopy and Ruby are favored in this race because they like a wet track, and you can see this is a wet track."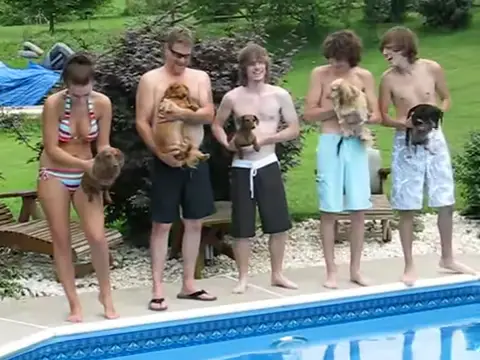 Once they are in the water, it's pretty clear why Snoopy was one of the favorites, because he takes off like a shot. It's also obvious why Valerie was "even money not to finish" as she is in last place, but at least she finishes!
Watch the full video below and tell us in the Facebook comments what you think of these swimming dachshunds!
Please SHARE with your friends and family!