Christmas makes everything seem merry and bright. However, these little girls made the festive mood even merrier and brighter.
The little ones went viral with over 2 million views on the internet. The people were going crazy over how adorable these little girls really were. They are here to steal everyone's heart with their reindeer costume. The headband makes these little girls look even cuter. Emelynn and her four other friends sure know how to put up a good show.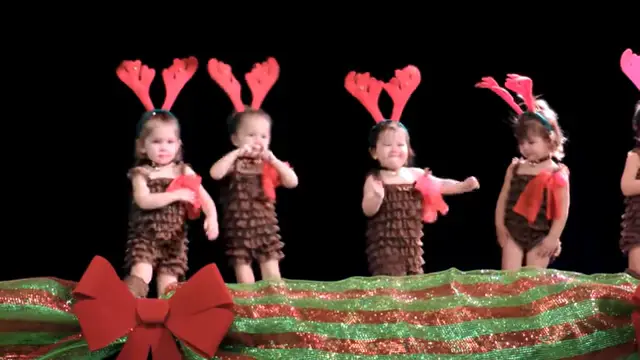 They dance adorably in a happy Christmas song. These children even stop to smile and greet the audience. One can actually hear the parent's happy voices and smiles through the audience. If you are having a bad day, you should definitely watch this video to brighten up your day.
Watch the full video below!
Please SHARE with your friends and family!