There are lots of Christmas commercials every year, but this one promises to be one of the best of the season. It's the story of a cat and dog getting ready for Santa with a little mouse who also sneaks his way in. You'll like it even if you don't have a pet.
This commercial is put out by The Binge, an online "source of media exclusives and newsworthy snippets. The Binge presents brings you a breakdown of the most popular tv shows, movies, and video games." The commercial tells the story of Cat and Dog, who are preparing to spend Christmas together while their owners are away.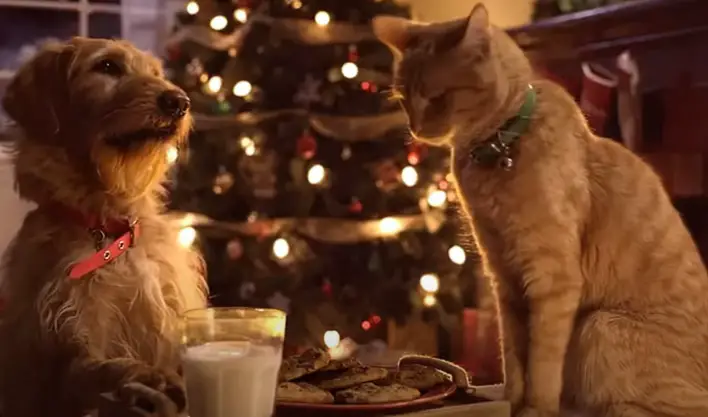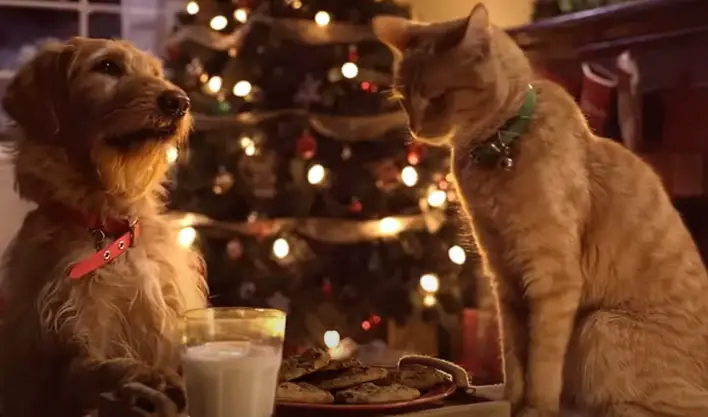 We get to see some pretty funny scenes in the commercial, like how Cat puts the ribbon around the tree or what happens once Dog stops guarding the milk they left out for Santa with his cookies.
But in the end, the commercial is about togetherness and what better way to show it than have Cat and Dog sharing a bed by the fire, dreaming of Ole St. Nick.
This is so heartwarming. Watch the video below and please leave us a Facebook comment to let us know what you thought!
Don't forget to hit the SHARE BUTTON to share this video on Facebook with your friends and family.