Back in the days, the word, Cowboys, painted a picture. Men, known for their adventures in the wild west or the cattle ranching. Nowadays, the closest we come to witness cowboys are the boot-cut jeans, the hat. And in this man's case, slick dancing skills.
Calvin also goes by the name "The Real Cowboy Calvin," is a country music artist from Georgia. When he is not busy making music, he is showcasing his wild moves on the dance floor. Calvin enjoys line dancing most among the many dance forms. He enjoys switching things up, mixing up a little on the dance floor.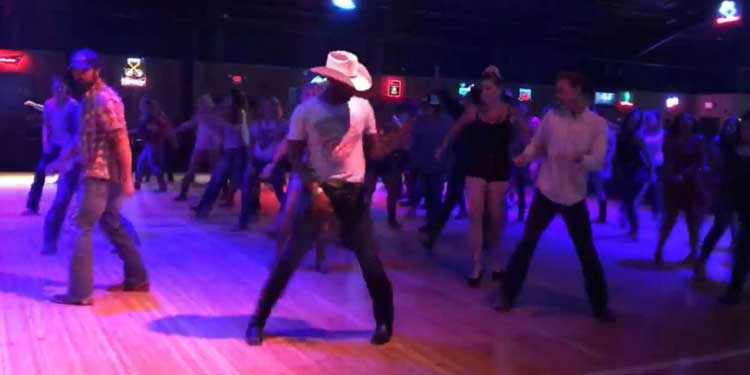 Not long ago, while Calvin was enjoying a dance club. "Wobble" by V.I.C. came on the speakers. If you have been to weeding, this one of the famous songs that get everyone on the dance floor. As Calvin breaks his move on the dance floor, it's hard to take eyes off the man. His techniques are relaxing and quite extraordinary.
This cowboy is really exceptionally good at what he does. Watch the full video below and please leave us a Facebook comment to let us know what you thought!
Don't forget to hit the SHARE BUTTON to share this video on Facebook with your friends and family.