Gretchen Wilson, born in 1973, in Pocahontas, Illinois, is an American country music artist known for her bold personality, powerful voice, and unapologetic lyrics. She burst onto the country music scene in 2004 with her breakthrough single, "Redneck Woman," which quickly became a chart-topping hit and a cultural anthem.
"Redneck Woman" is a spirited and rebellious country-rock song that celebrates the pride and individuality of rural, blue-collar women. The song's lyrics portray a strong, independent woman who embraces her working-class roots, defying societal expectations and stereotypes. With its catchy melody and relatable lyrics, "Redneck Woman" struck a chord with listeners, particularly women who felt empowered by its message of self-acceptance and embracing one's true identity.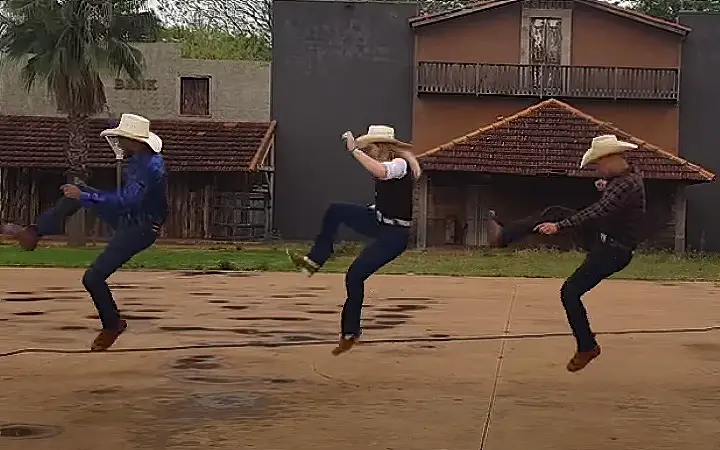 The success of "Redneck Woman" propelled Gretchen Wilson into stardom, earning her a Grammy Award for Best Female Country Vocal Performance and multiple other accolades. Which is the same thing these three Brazilian dancers are hoping for: success and stardom.
The dancers are Drama Lendario, Thays Monaro, and Warlei Olivera. The trio does not miss out on a single step and they even carry the steps according to the words of the song. With a bright expression on their face and a happy song to go with, this dance will make you happy and brighten your day for sure. If you are a country music lover, you should definitely check them out. Watch the full video below and please leave us a Facebook comment to let us know what you thought!
Don't forget to hit the SHARE BUTTON to share this video on Facebook with your friends and family.