Given the situation in Ukraine today, we decided to rerun this article to show that country's more beautiful side.
This duo, which goes by the name "Flame," comes to the stage as a normal dancing couple on Ukraine's Got Talent (UGT), part of the "Got Talent" franchise made popular by Simon Cowell in Britain and the U.S. Apparently the UGT stage doesn't see many couples like this and the crowd and judges appear to have low expectations. The judges don't seem to be as phased or surprised either.
But once the couple starts performing to "Yo Te Amo" by Lara Fabian, they take everyone's breath away.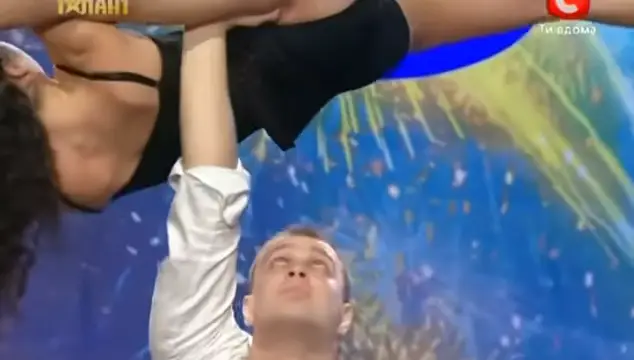 The duo launches into a modern dance routine that was part ballet and part performance art. Both the dancers are incredible: their grace, flexibility and showmanship are all on point. The choreography is terriffic and their chemistry is sizzles!
This performance, which has been viewed more than 54 million times on YouTube, deserves one more viewing to show us the beauty found in the Ukraine of the past! Watch the full video below and give us your thoughts in the comments!
Please SHARE with your friends and family using the Share This on Facebook button!