Disturbed is an American alternative metal band from Chicago, Illinois that has captured the hearts of many heavy metal fans over the years. A while back, Disturbed recorded a Simon & Garfunkel classic, "Sound of Silence" for their album Immortalized – but little did they know about the impact it was going to make.
"Sound of Silence" has an amazing history of its own. It was written by Paul Simon and originally recorded in 1964 for their debut album Wednesday Morning, 3 A.M. But it initially received little attention, the album was a commercial failure and the duo broke up. But in 1965, a remixed version of the song, without the knowledge of Simon & Garfunkel, was released and began receiving airplay on radio stations. The song soon became a hit, reaching number one on the Billboard Hot 100 chart. That led to Simon and Garfunkel getting back together and going back out on tour.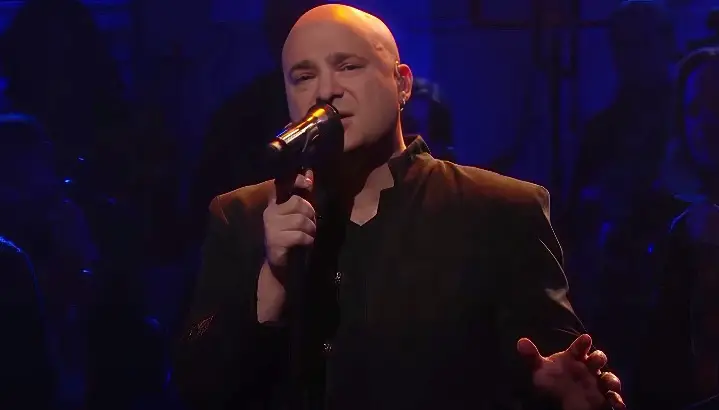 When Disturbed did their cover, not only did they manage to gain new fans, but their cover was also called out by Paul Simon himself. Simon also shared a link of Disturbed's performance on Conan's show on his Facebook page. He called it "wonderful". This performance and the official song have both received a lot of acclamation from fans and critics alike.
Frontman, David Draiman, says the group couldn't have hoped for a more positive outcome. According to him, it was truly overwhelming and incredibly surreal, and a very big shock. He is glad Simon loves it. Watch the full video of their Conan performance below and please leave us a Facebook comment to let us know what you thought!
Don't forget to hit the SHARE BUTTON to share this video on Facebook with your friends and family.