When Utah conservation officers heard about a cougar caught in a trap, they immediately stepped in to help. It was no doubt going to be a very dangerous mission, but they decided to free the animal no matter what. This rescue is spectacular, but it will also make your heart skip a beat! Animal rescue officers often have to put their lives at risk to save wide animals, and they deserve all the respect in the world!
The cougar's front limbs were caught in a trap and he was helplessly stuck on the top of a mountain. The officers try to help him out, but the guy just hisses and growls at them. He could have done a lot of harm if he was freely roaming around. But the officers didn't let the danger of their job discourage them. Wait till you see how these brave men set the cougar free!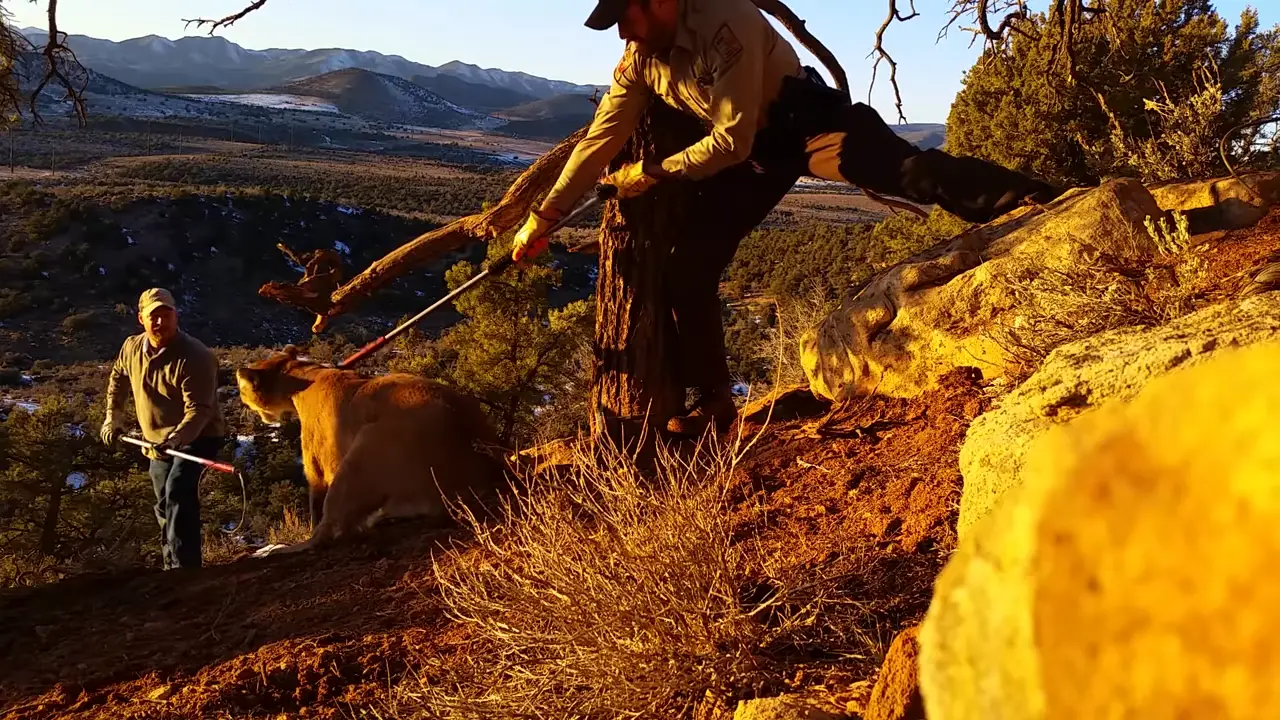 Watch this amazing rescue video below! How did you feel watching this? Let us know your thoughts in the comments!
Don't forget to SHARE this incredible video with your families and friends