Corgis are an adorable breed of dog that has been gaining more love in recent years. And why wouldn't they? They are fluffy and affectionate, and their short-legged walk is just too cute! But this viral photo of a Corgi gave everyone a mini heart attack. But as sinister as the picture looks, the story behind it is quite funny!
The mischievous little pup in the viral photo is Gody. The Pembroke dog is only two months old and loves attention! Moreover, the pupper has a famous Mom. Candy the Corgi has her own Facebook page where her son makes an appearance quite often. Additionally, the puppy, who is still in the middle of training, loves fruit. And one day, the owner clicked a photo of Gody after the feast that went viral!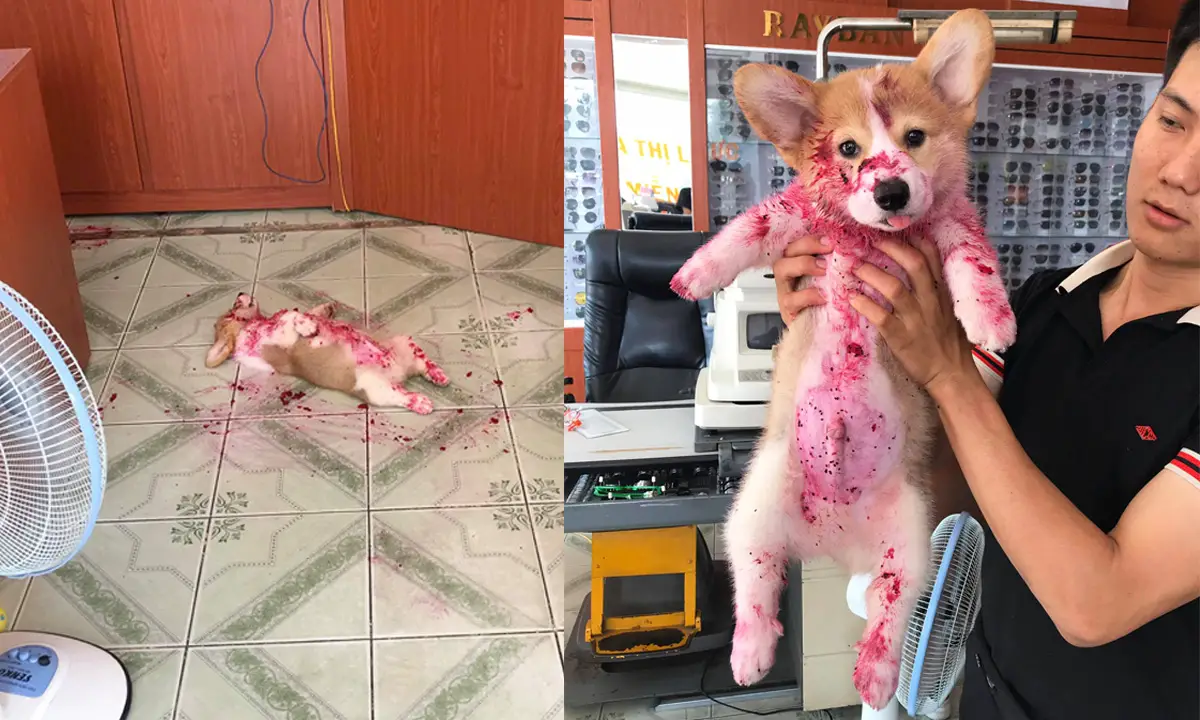 In the photo, Gody is lying on the floor on his back. Moreover, he is covered in red sticky liquid. People have even said that it looks like a scene of a homicide! Luckily, it's not blood but the puppy's favorite— fruit! Furthermore, this is Gody's first time eating dragon fruit. I'm sure he enjoyed it very much while the rest of us screamed in horror. Watch a video of the naughty dog below:
And please COMMENT and SHARE!