The new strain of Corona Virus or Covid-19 has been declared a pandemic by the World Health Organization. And rightfully so, the virus is spreading quickly all over the world. As it spreads through droplets from infected people, you must make the least amount of contact you can! Expressly, keep a social distance, and do not overexpose yourself. But this man did just the opposite, and was arrested for it!
Cody Pfister posted a video of himself licking items in the rack of a Walmart. This is not only revolting but also scary during a global panic. The video quickly went viral, and complaints started rolling in to find the guy. Luckily, karma bit right back at him! And police at Warrenton, Missouri, confirms that he has been arrested and charged with terror offenses.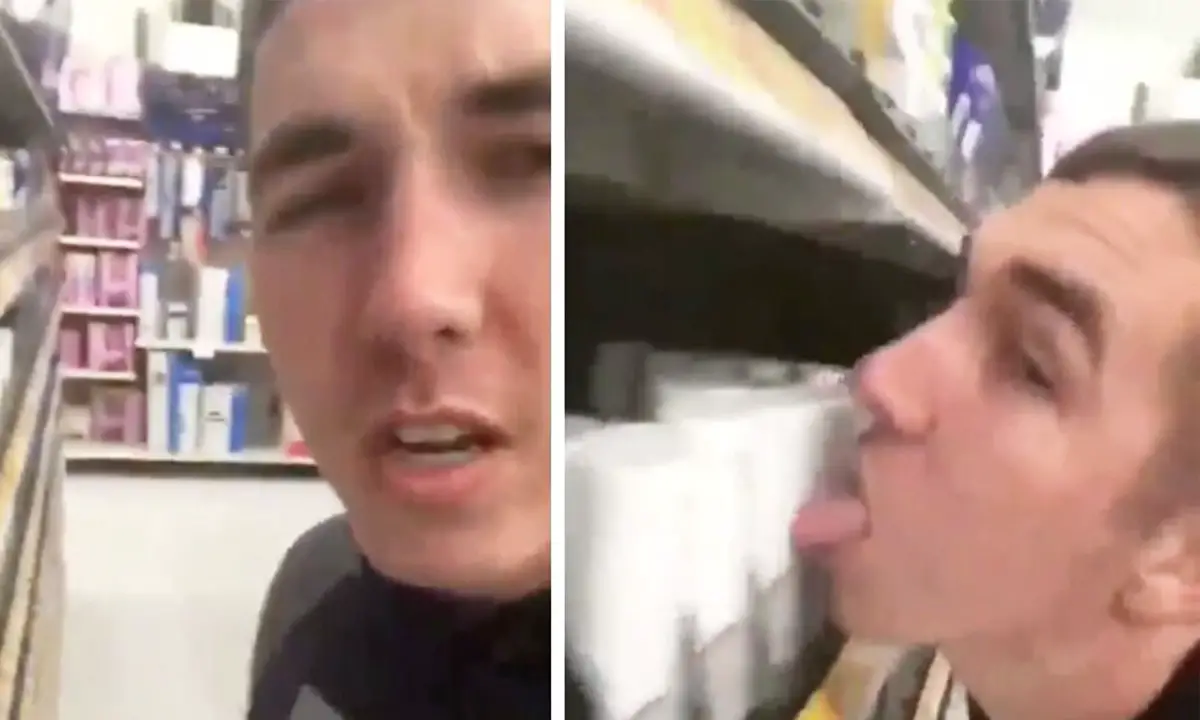 In the clip, the offender says, "Who's scared of the CoronaVirus?" as he proceeds to lick a row of toiletries. Moreover, this clip went viral, reaching as far as the Netherlands and UK, even making an appearance on the Good Morning Britain show. Furthermore, mentioning the outrage the video has created, the local police took a moment to thank all those who made a complaint. Watch the video below:
And please COMMENT and SHARE!