After World War II, alot of veterans are left to defend their life on their own. With a massive chunk of their time spent on the battlefield. These soldiers have no means to continue and survive the remaining half with basic necessities.
Louis C. Hicks, a 92-year-old veteran, living in Austin, Texas, was living a similar life. Louis's mother passed away when he was young. So, at an early age, Hicks was taking care of his two younger sisters. Soon after, the war hit the streets. Louis didn't hesitate to defend his country. Hence, he marched to the battlefield. He never bothered anyone with his troubles, but when someone stole stools from his house. It was time to call the cops.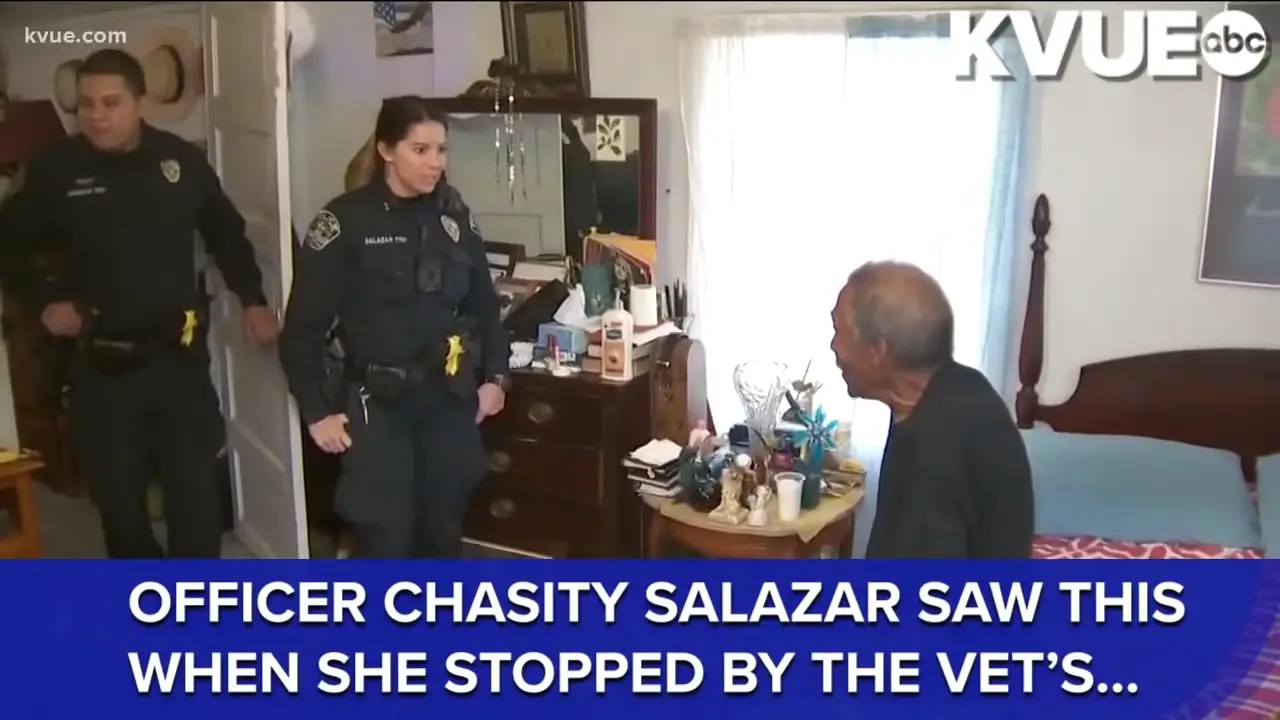 When the cops arrived at Hicks's house, they spotted a dangerous problem than robbery. As the veteran's heater was beyond repair, Hicks used an oven/gas to keep his room warm. Officer Chasty Salazar and officer Bino Cadenas immediately called for some help via the Austin Police Association. Later, the two cops came bearing some gifts. Seeing the warm gesture, Hicks couldn't hold back,  "I've never had no one to do anything for me. Nobody never did anything to help me." Soon the community joined in full force to help the elderly gentleman.
Please press play and enjoy this uplifting clip.
Kindly share the video with your loved ones.