Hundreds of thousands of Americans continue to March protest against police brutality continuing to the cruel death of George Floyd. The country is in the middle of what's being called a modern-day civil rights movement.
Also, scenarios where perceived mistreatment of policemen could be seen after the incident. This interaction between the girl and policeman is an example of how policemen are being perceived after the incident. This worried 5-year-old was concerned over her family's safety and therefore asked the policeman, 'Are you gonna shoot us?' This is when the full riot geared policeman kneeled to her and wrapped his arm around her.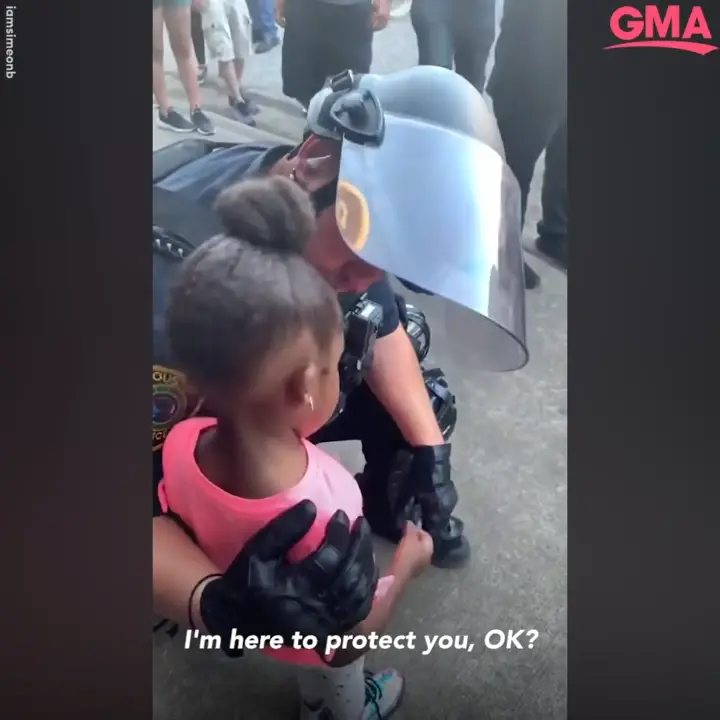 5-year-old Simone Bartee burst into tears in the middle of peace demonstration when a police officer saw her and stopped her. He didn't expect the response after he asked what was wrong with her. According to Evening standard, Simone was one of the participants of the peaceful March in Hourson, Texas, accompanied by her parents, Simoen and Sion.
In this video shared by the girl's mother, the cop is seen hugging this little girl. The video continued with the policeman saying, 'We're here to protect you, okay? We're not here to hurt you at all. You can protest, you can party, you can do whatever you want. Just don't break nothing." In response, Innocent Simmone is seen nodding to the policeman.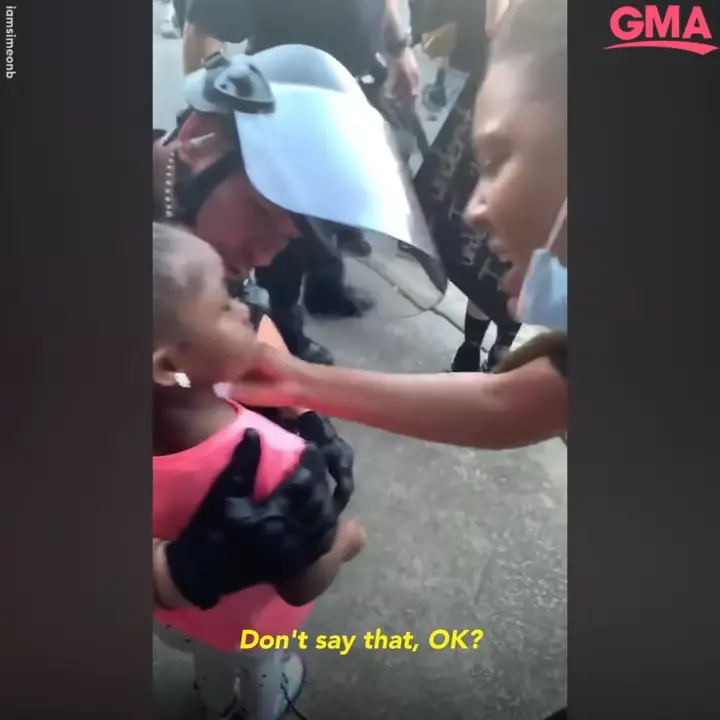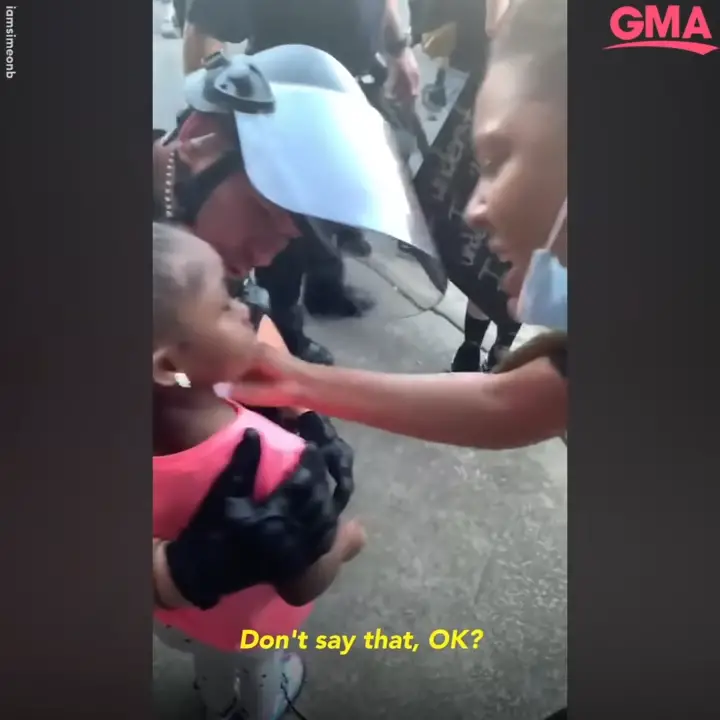 This sort of heartwarming interaction is a ray of hope in this time of traction between civilians and the men in uniform. Although the reality of systematic racism in US can't be underlooked, all of us need to understand that there are still people in every service, including the police force, who are just trying to undergo their jobs.
Share this post and let people know that there is still hope amidst the harsh reality.