Here's a cute video I found of a cockatoo that believes a teenage boy is her soulmate and loves to play games with her adopted family.
This cockatoo is Molly. The adopted her from another owner who could no longer keep her. Mom said Molly didn't trust her new family at first, except that "she was really in love with my older son from the moment she met him. He could pick her up, comfort him…she was not afraid of him at all."
"He can flip her on her back–that's a sign that a bird trusts you," Mom said of the older son.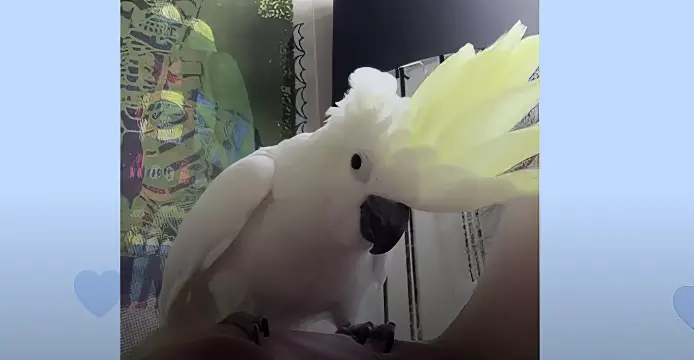 Molly has now become a fun-loving bird. One of her favorite pastimes is to play hide-and-seek with the family, which they said is hilarious since Molly laughs like an evil villain while she's looking for family members.
This is so heartwarming. Watch the full video below and tell us in the Facebook comments what you thought of Molly and her laugh!
Please SHARE with your friends and family!