Cockatoos are one of the most interesting species of birds in the world. They keep their owners entertained for a long time. Not only are they pros at mimicking sounds and speech, but they can also be taught to do various cool things. The video below features a beautiful Rose Breasted Cockatoo named Rosie. Wait till you see what he does in the clip!
According to his owner, Rosie loves to dance. But he didn't teach him anything. Rosie starts dancing by himself the moment he hears any type of music. In this video, Rosie grooves to Psy's hit song "Gangnam Style". As you can see, the little guy is really in-sync with the song! You are going to be smiling from ear to ear when you see this!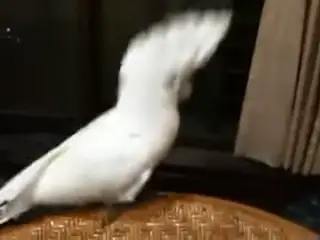 Watch this adorable video below! Isn't he amazing? Feel free to share what you think in the comments!
Don't forget to SHARE this cute clip with your friends and families!
What do you think?