Pandas are one of the most adorable animals in the world. This creature will make you fall in love with the cutest and most wholesome things it does.
A video of a panda went viral on the internet for all the obvious and wholesome reasons. We all love to see panda videos when we are bored and on the internet. There really is nothing cuter than a chubby animal who is willing to play and cuddle with its human friend.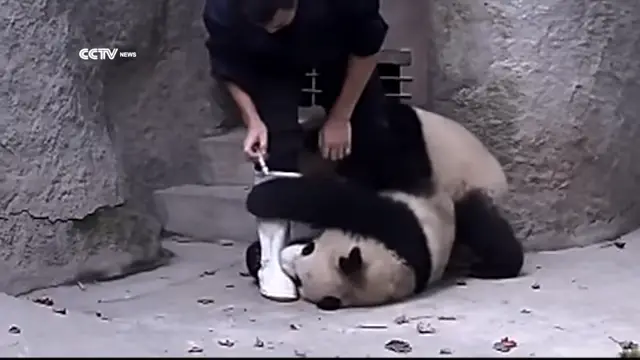 In this viral video, you will see the animal willing to hug the man who is trying to give it medicine. The panda is not willing to take its medicine though. The way this cute animal literally just refuses to have its dose of medicine in the best way possible.
You will fall in love with this video for sure. Watch the full video below!
Please SHARE with your friends and family!