Have you ever sung in an empty hallway? The acoustics make your voice sound nice even if you're not a professional. Maybe that's the reason why people love to sing in the shower. However, this farmer discovered a place that has the most magnificent echoes ever— the grain bin!
Derek Klingenberg from Kansas, Texas, had just finished the construction of a grain silo. But before he filled up the shiny structure with his farm produce, the enthusiastic farmer wanted to accomplish something. He invited the Bethel College Choir to sing inside it! Furthermore, the farmer even laid a red carpet for the Choir members who dressed up for the event.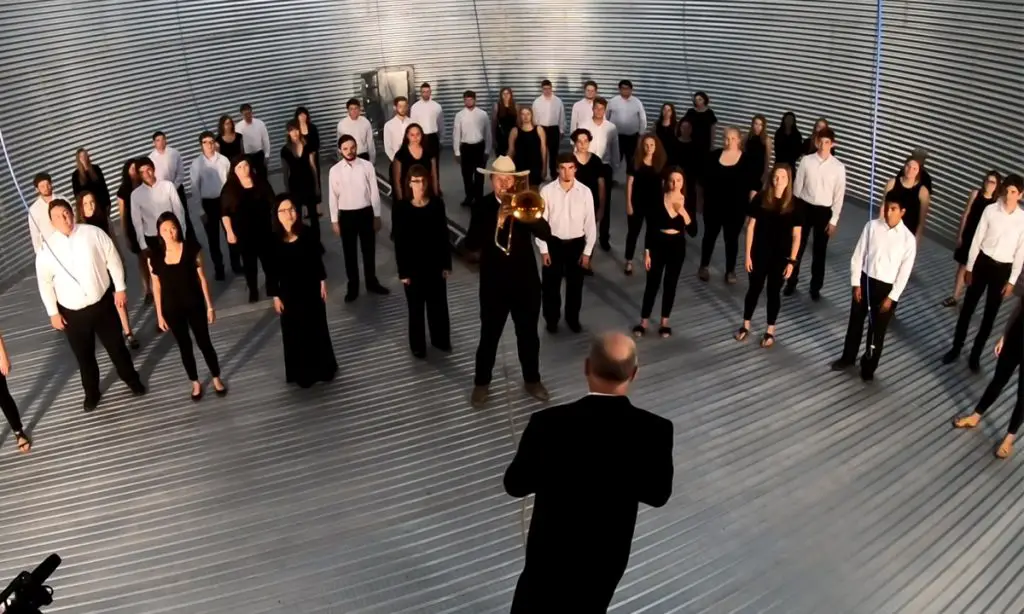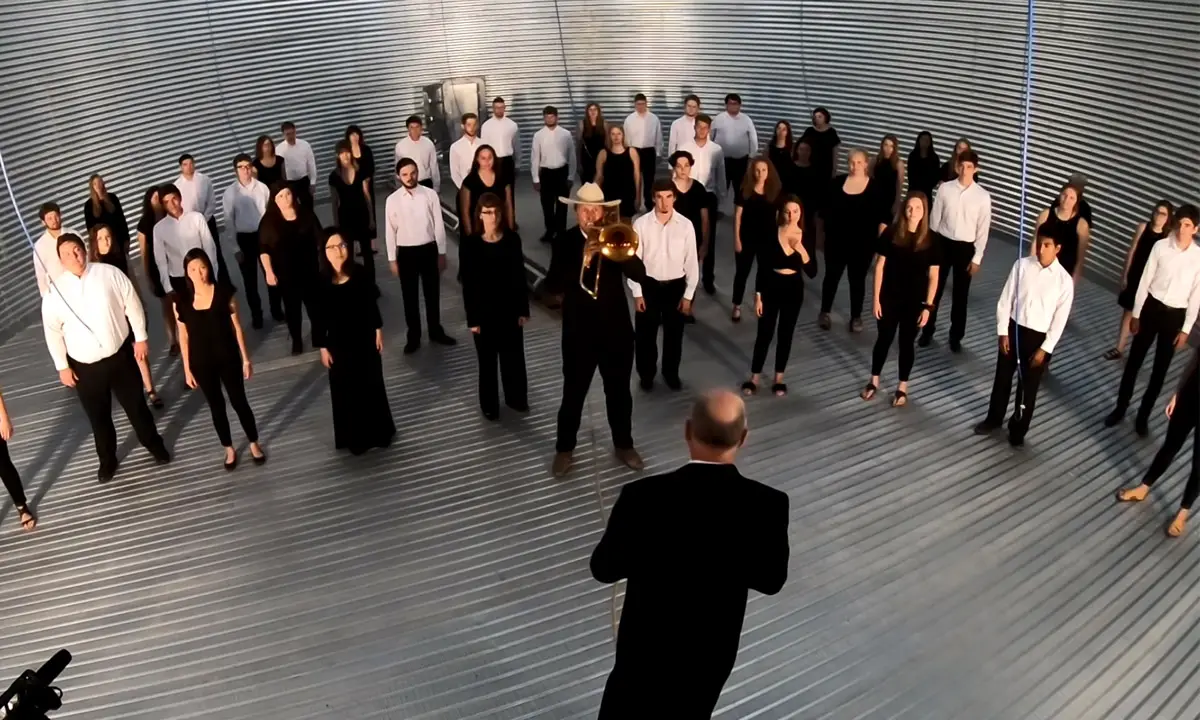 The performance started with a solo trumpet by the farmer, which produced the most fantastic echo. However, no one was ready for what was going to come. The choir sang "Down To The River To Pray," and it is just beautiful. The acoustics make the lovely choir sound haunting. You will get chills when you hear it! Watch the unique performance below:
And please SHARE the stunning act!