It's no secret that people love pizza! I mean, what's not to like about these indulgent cheese-melted slices! Apart from the fact that it is dense in calories, I don't see any fault in this heavenly carb. However, some people seem to have a problem with how messy it gets while eating pizza. Luckily, these easy bite-sized will solve that problem for you!
All you need to make this easy recipe are:
Pizza dough
Pizza sauce
Cheese
Toppings of choice
A bit of flour
Ice cube tray
Parchment paper
Baking sheet
Pizza cutter or knife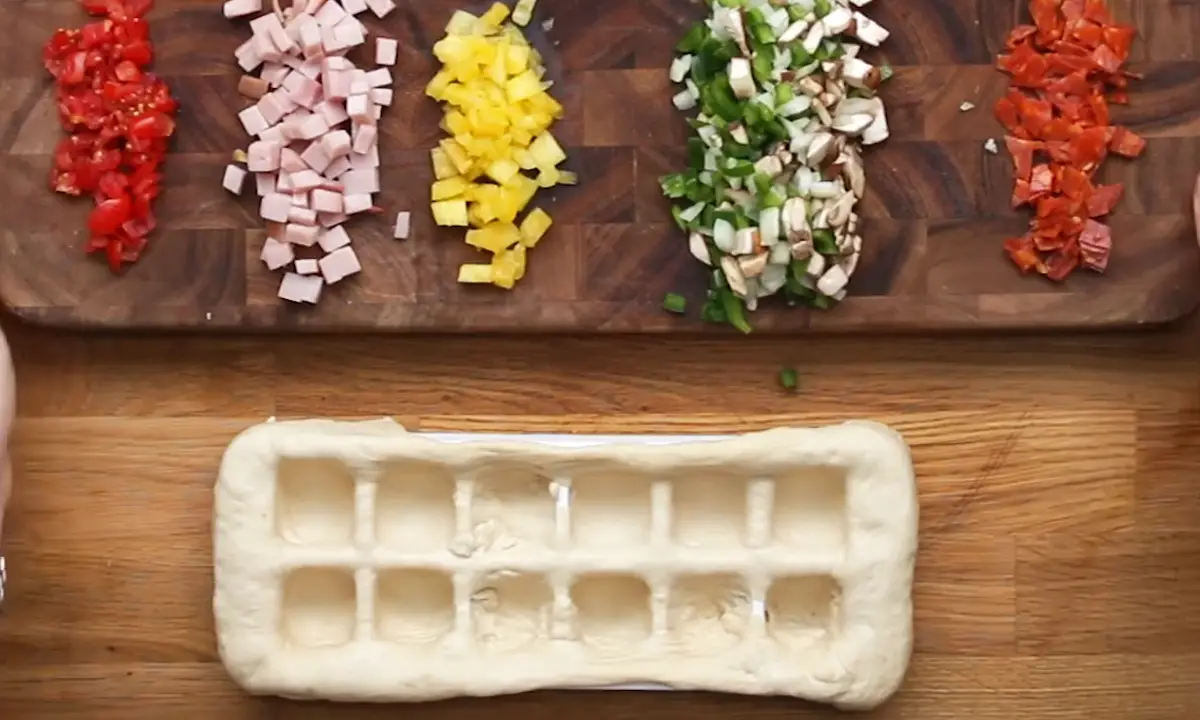 Before you start anything, preheat your over to 350°. Cut the pizza dough in half to use as top cover and bottom layer. Then, flatten the dough into rectangles slightly larger than the ice tray. Lay one half on the tray and gently press on the cavities to make small pockets. Now comes the part where you can play with the flavor! Layer on the ingredients that you like inside the little cubes. When you are done, seal the top with the other half of the pizza dough. Freeze then flip to get the ice tray shaped pizza, which you can then cut into bite-sized pieces. Furthermore, all you have to do next is bake your creation for 15-20 minutes and enjoy! Watch the video below:
And please COMMENT and SHARE!