There are so many exotic and crazy recipes that one is yet to try. In fact, having the taste of a new kind of delicacy never gets old.
You may have tried lots of baked desserts. However, have you ever tried desserts that are not baked at all? If you haven't, you are missing out on a lot in life. Here are 5 delicious dessert recipes that require no baking at all. Baking has never been so simple and quick. What's the best thing about these recipes is that it tastes like it is straight out of a bakery when it can be made right at home.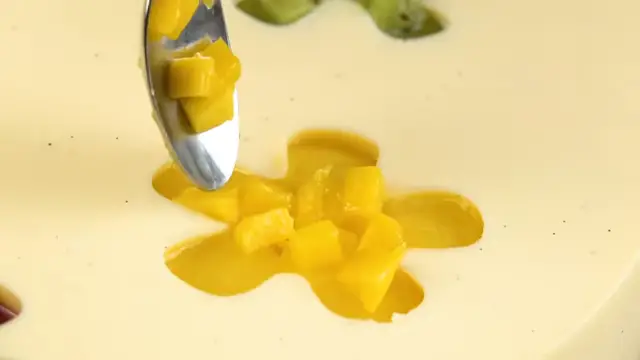 Here are the ingredients you will need for each of the no-bake desserts
Vanilla Pudding Cake With Fruit Filling
Sugar
Egg yolk
Milk
Butter
Vanilla
Corn starch
Digestive biscuit
Raspberries
Mango
Kiwi
Banana Hazelnut Mascarpone Cake
Banana
Ferrero Rocher chocolate
Cream
Vanilla bean
Hazelnuts
Nutella
Yogurt Bubble Wrap Cheesecake
Crushed Graham crackers
Melted butter
Raspberries
Sugar
Heavy cream
Vanilla extract
Raspberry gelatin powder
Kiwi lime gell-o
Chocolate Polka Dot Pudding
White chocolate
Hot cream
Gelatin
Egg yolks
Sugar
No-Bake Honeycomb Cheesecake
Honey
Gelatin
Water
Sugar
Graham crackers
Butter
Egg yolk
Lemon juice
Cream cheese
Whipped cream
Watch the video below for the full recipe and please leave us a Facebook comment to let us know what you thought!
Don't forget to hit the SHARE BUTTON to share this video on Facebook with your friends and family.