Employees are mostly willing to leave their jobs soon and do other things. However, when a truly dedicated employee decides to do his work, he does it no matter what it takes.
Walter Carr is a student who has a part-time job atBellhops, a furniture moving company. Walter sadly, did not own any car. Hence, he decided to walk over 20 miles to reach Jenny's house since she and her husband were moving houses. Walter was very sincere towards Bellhops and he just wanted to prove that he is there to stay for a long run.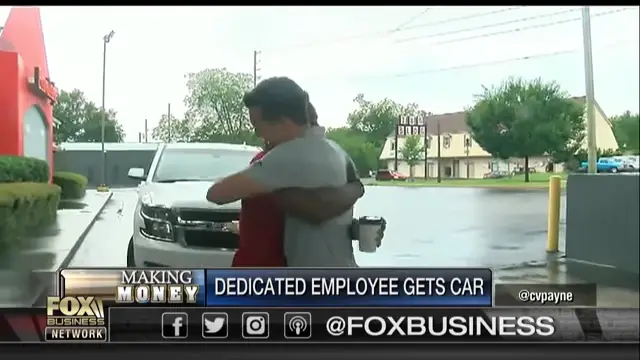 When a police officer heard about his story, he offered him a ride, some hot meal, and a ride to his destination. The policeman told Jenny about Walter and she was more than shocked. This woman decided to post a story on social media which soon reacher to the CEO of Bellhops. He was so impressed and proud of his employee that he gifted him with a car.
This story is just so heartwarming! Watch the full video below!
Please SHARE with your friends and family!
What do you think?