Here's a heartwarming story about a cover artist who got the rare opportunity to not just meet but actually perform with one of the singers he covered in his daily sets.
Singing in the streets can be tedious for the performer. Few people passing by are likely to stop and watch while others go on with their day without any notice. However, a very mundane day was made eventful for Henry Facey.
Henry is a street performer, also known as a "busker." He had been singing around the streets of London for a while when one random November day, he sang "Handbags and Gladrags" by Rod Stewart as his final song of the set.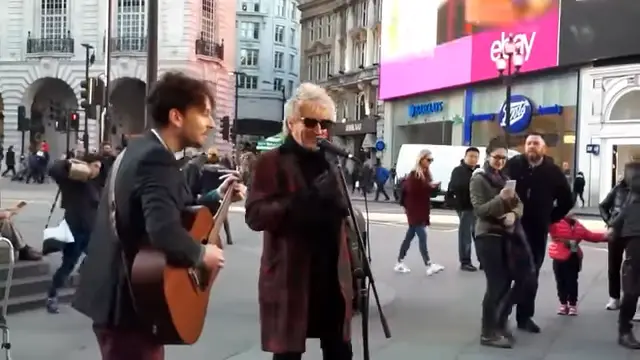 By a rare coincidence, Rod Stewart was walking nearby, followed the tune and found the street singer singing his song. Rod could not help but ask him for the mic. Henry was astonished by what was happening. He immediately passed his mic.
Although the performance lasted for around two minutes everyone was taken aback by their amazing duet. Thankfully, a person passing by recorded this amazing moment and we all get to witness it! Watch the full video below and please leave us a Facebook comment to let us know what you thought!
Don't forget to hit the SHARE BUTTON to share this video on Facebook with your friends and family.