This little furball was stranded in the middle of the highway. Watching the fast-moving cars and trucks, she was so scared to even cross the road. So, she took the corner of a highway and waited.
That's when a kind soul spotted the poor kitty. When Masz Masuri. and his son, JB, noticed a stray cat straddling the center divider of a highway. They were traveling to Danga Bay, a recreational park in Malaysia. Even though they wanted to, they couldn't stop and rescue her. So, the father and son duo made a round trip to save her life.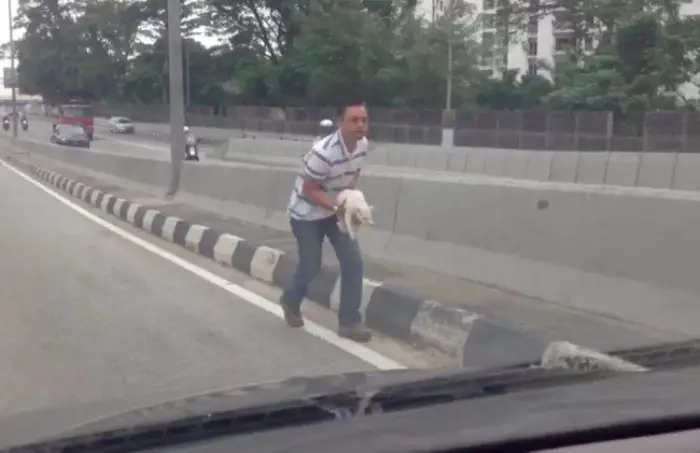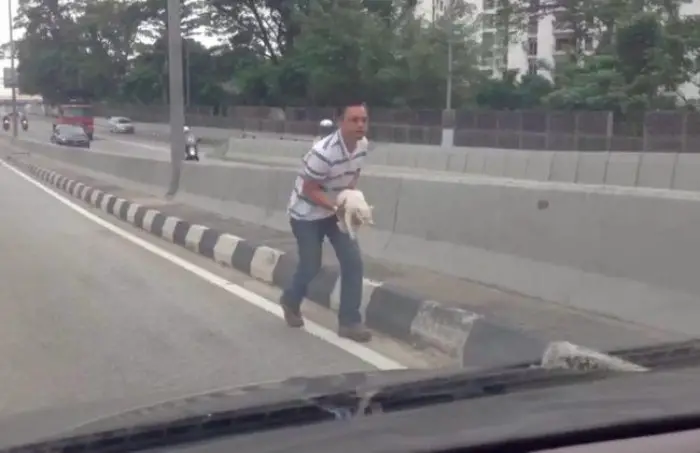 Masuri has a significant presence on the internet. He's an admin of the Singapore cat community 'Kitty Konnexion'. Many people have helped him considerably through the community. It was fortunate that this cat got to live another day thanks to Masuri's heroic actions.
Watch the full story here:
SHARE this story to all the pet lovers.