Cassidy is a tiny feral kitten who lost both of his back legs when he was born. But this little fighter somehow managed to survive NINE weeks in the forest despite his state. It would be a miracle if he survived even one day with his medical condition and severe injuries. Just when his body was about to give out due to starvation and infection, Tiny Kittens Society found him and rescued him.
A team from Mountain View Veterinary Hospital helped give Cassidy a second chance at life. Andrew from HandicappedPetsCanada.com made the tiniest wheelchair he's ever made for this little guy. In this incredible video, we get a chance to see Cassidy take his first steps in his new wheelchair; fully unassisted. He is a precious little kitty!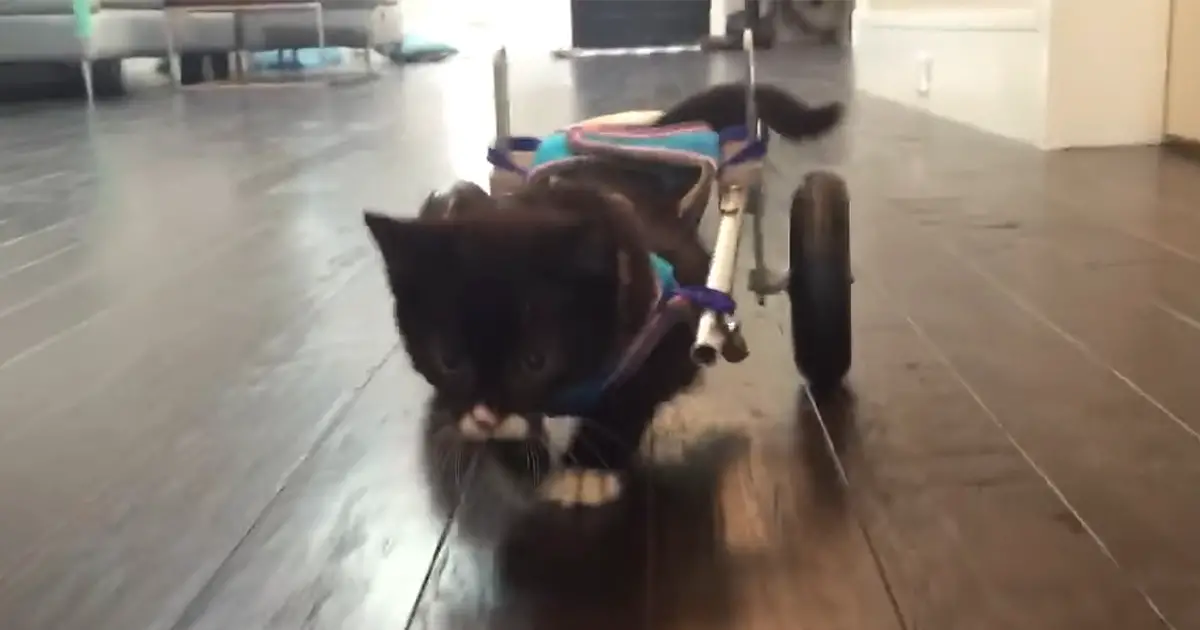 Watch this beautiful little kitten in the video below! How did you feel watching this? Let us know your thoughts in the comments!
Please SHARE this beautiful video with your friends and families!