This video features an epic performance by two amazing artists. Carrie Underwood and Vince Gill brought their fellow country musicians to tears with a beautiful rendition of "How Great Thou Art". Carrie is such a stunning singer and with Vince Gill on the side, it was one of the best renditions ever to be recorded for sure!
This amazing duo turned a special hymn into something even more special. Their performance brought the audience of the Academy of Country Music "Girls Night Out: Superstar Women of Country" to their feet.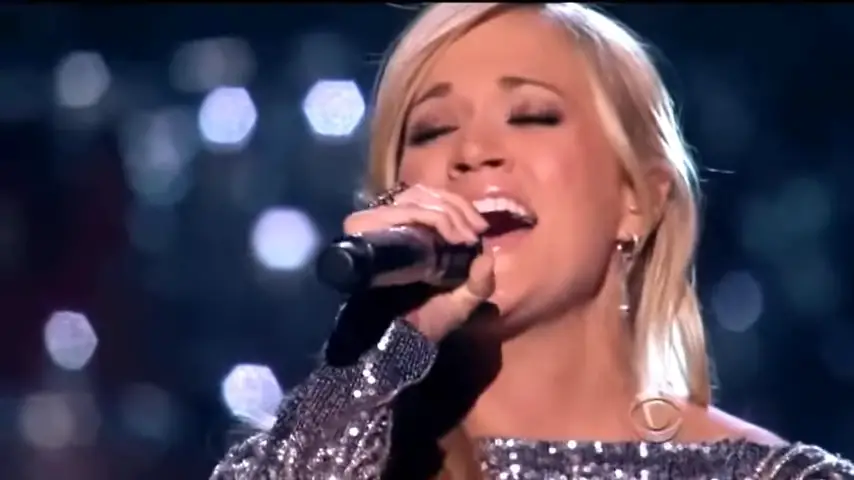 Carrie, a native of Muskogee, Oklahoma, rose to fame after winning American Idol in 2005 and has gone on to be one of the best selling country acts in recent years, selling over 70 million records and taking home ACM, CMA, AMA, Grammy and Billboard music awards.
Fellow Oklahoma Vince Gill is from Norman and has himself won 18 CMA awards including five for Male Vocalist of the Year and two for Entertainer of the Year. He was even a member of supergroup the Eagles when he was hired to replace the late Glen Frey in 2017.
You can see the celebs in the audience stand up and give them a warm standing ovation and they definitely deserved it! This was amazing! Watch the full video below and please leave us a Facebook comment to let us know what you thought!
Don't forget to hit the SHARE BUTTON to share this video on Facebook with your friends and family.