Sonny and Cher were an iconic American duo who made a significant impact on the music and entertainment industry during the 1960s and 1970s. The duo consisted of Salvatore "Sonny" Bono and Cherilyn "Cher" Sarkisian, who not only became successful as a musical duo but also achieved individual success in their respective careers.
Sonny and Cher first gained recognition in the mid-1960s with their chart-topping hit "I Got You Babe," which showcased their distinctive blend of pop and folk-rock music. They followed up with several other successful singles, including "The Beat Goes On" and "All I Ever Need Is You." Beyond their musical talent, Sonny and Cher became known for their unique stage presence, characterized by Sonny's comedic banter and Cher's mesmerizing vocals.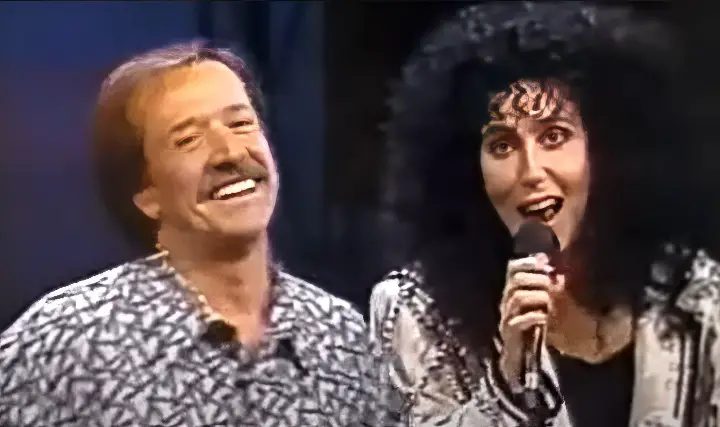 However, like many partnerships, Sonny and Cher faced personal and professional challenges that eventually led to their separation. They divorced in 1975 but remained connected through their shared daughter, Chastity, until Sonny's tragic death in a skiing accident in 1998.
And although their last official performance as Sonny & Cher was in 1975, this video shows the last time they ever performed together. They were both guests in 1987 on Late Night with David Letterman and though they had been divorced 12 years, seeing them together rekindled the magic for all of us, at least for a little while. Watch the full video below and please leave us a Facebook comment to let us know what you thought!
Don't forget to hit the SHARE BUTTON to share this video on Facebook with your friends and family.