The video below features an incredible singer named Angelina Jordan, who we have posted about multiple times before. Angelina was the 2014 winner of Norway's Got Talent at only eight years old and she has appeared on shows like Steve Harvey's Little Big Shots and performed for crowds at auditoriums all over the world.
Angelina's rendition of "Fly Me To The Moon" has become her signature song. The song was originally recorded by Kaye Ballard, but it became hugely popular when Frank Sinatra made his own version of it.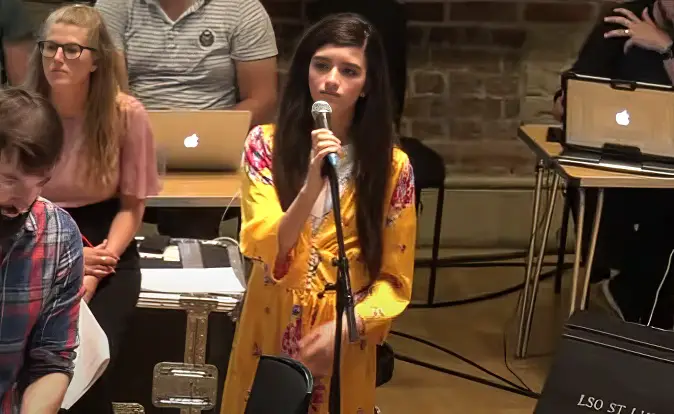 In this video, Angelina (12 years old) is rehearsing the Quincy Jones arrangement of the song with an orchestra in London. I absolutely love this version of the song, and I'm pretty sure Ole Blue Eyes would heartily approve.
This has to be one of the best of her recordings on the internet. Watch the full video below and please leave us a Facebook comment to let us know what you thought!
Please SHARE with your friends and family!