The first rule of driving is to always look at the road ahead. Additionally, it's always a good idea to put one foot on the brake pedal if you're unsure. And every driver knows to be extra careful in turns and curves. But this man broke all the rules of driving, causing his car to fly after hitting a roundabout!
The extent of the damage to the car from the incident at 6 pm on Easter Sunday is devastating. Not only was the front of the vehicle crushed, the trees and walls it hit were also flattened. Moreover, the car burst into flames when it hit the ground. Fortunately, the 41-year-old driver who was cut out of the wreckage by firefighters did not sustain any life-threatening injuries.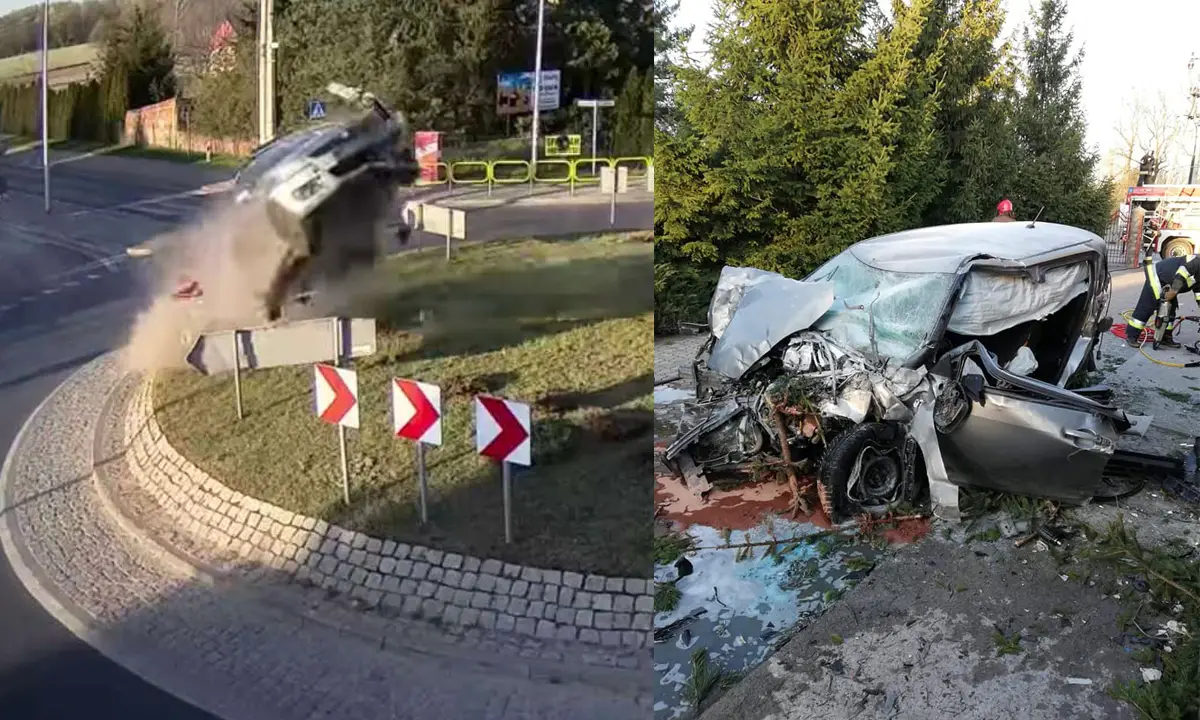 The dramatic traffic footage of Lodz, Poland, shows the car speeding straight to a roundabout. And the silver Suzuki Swift goes soaring across on impact. Moreover, the slinging car hit a pine-tree, cutting it down and narrowly missed a statue of the Pope. It only stopped after crashing onto buildings in Rąbień. What a scary collision! Watch the horrific video below:
And please COMMENT and SHARE!