Being a cameraman is a difficult job. It requires professionalism and focuses especially when filming. And to get the job right, "Born to Explore with Richard Wiese" cameraman, Greg Harriott tries his best to stay focus when there are distractions around, even when the distraction is trying to eat him. Harriott and his team were at a ranch in Santiago, Chile to film an important interview with a horse breeder, Gonzalo Vial who was known to train horses with his gentle touch. While Wiese was stating how calm the black horse in front of them was, another horse can't seem to calm itself and became smitten by one of the members of the crew.
Horses are naturally curious, that it is why when a horse took interest on Harriott's head, it can't seem to stop! The horse was so curious that it started nibbling on his head. He tried to casually brush off the horse, but it just won't stop. He continues to film, but after the horse was finish with his head, it grabbed his collar and pulled, like the horse was trying to get him inside the stable. He tried to keep it together but after the horse's unsuccessful attempt to pull him, it went back to nibbling his ear.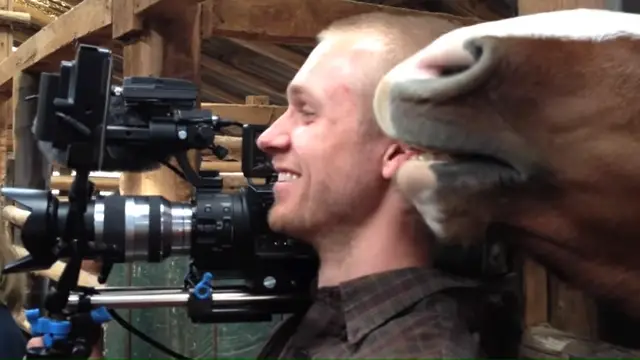 The affectionate horse behind Harriott is named Chunchun. Just like the horse breeder, Chunchun loves demonstrating how gentle he can get. Harriott was obviously struggling to stop himself from laughing because of the horse's antics, but he should get an award for being calm and professional!
It was just supposed to be a normal day at work for Harriott, but after meeting Chunchun, it became an unforgettable and hilarious experience. Watch the hilarious video here:
What would you do if you were in Harriott's position? Leave a comment and share this with your friends and family!