The winter 2023 season is an "all-stars" round: every contestant has already been through AGT once somewhere in the world and they were good, but they didn't win. Every one of them has felt the pain of public loss.
But Calysta "Caly" Bevier has felt a pain far worse than losing a talent contest: she was diagnosed with stage IV of a rare form of ovarian cancer when she was only 15. But she also knows triumph: she beat back that cancer and has gone on to a career in music.
She made it to the semi-finals as Simon's "golden buzzer" in 2016. This year she's back to prove that she has what it takes to make it all the way.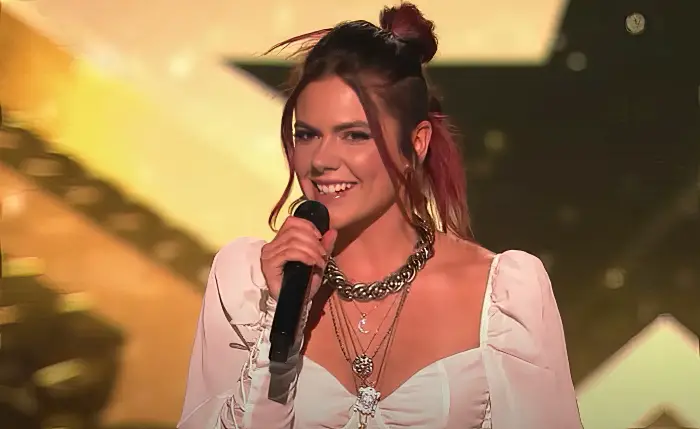 She performs "Head Held High," which she said was the first original song she wrote shortly after the AGT loss. It tells of her journey through life and how, despite setbacks and losses, she is determined to keep going with her head held high toward an ultimate triumph.
Clearly the judges were impressed not just with the song but with the performance as well. Watch the full video below and please leave us a Facebook comment to let us know what you thought!
Please SHARE with your friends and family!