I love videos of seniors dancing, first of all because I know what it's like to be a senior and second of all I know how great it is as a senior to show people that I've still got it. Here's a heartwarming video of a senior couple doing exactly that, and it's fun to watch too.
Keith Mullins is a musician. When he was performing at Inverary Resort in Cape Breton Island, Nova Scotia, Canada, an elderly couple came to his show. The Texan duo came into the restaurant and asked if it was okay to order just water since they only wanted to dance. When he heard their request, Keith asked the waitress to give them some water before playing a song for them.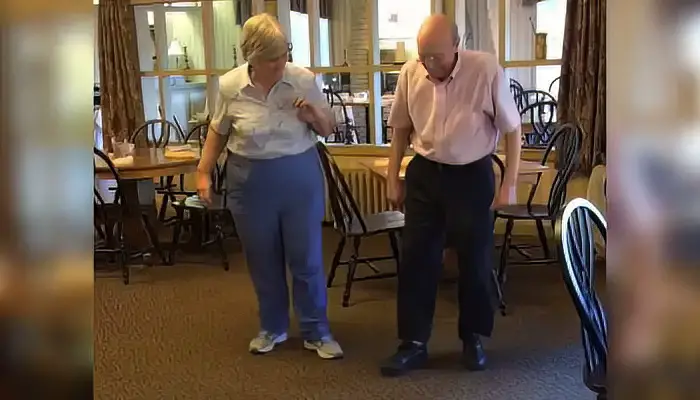 Keith talked to the couple and found out that they were around their 80s. Burt and Carol were in Canada for their vacation. After they danced to Keith's cover of "Uptown Funk", they even stayed back to listen to his one man band play a few more covers.
According to what Burt told Keith, he had grown up in a trailer park and had been dancing since he was 14. They said that his performance made their night. Watch the precious couple in the video below and please leave us a Facebook comment to let us know what you thought!
Don't forget to hit the SHARE BUTTON to share this video on Facebook with your friends and family.