Dogs are known to be very obedient, and this trait makes them highly trainable. They can be trained to do almost anything, from everyday simple tricks to sniffing out explosive in high risk areas. Cats, on the other hand, are known more for their quiet companionship. Most people don't train cats, and in many ways, allow the cats to train them! Cat owners must all have been woken up by their cat loudly meowing just inches away from their face every morning!
While cats aren't usually trained that way, it doesn't mean that it is impossible. Didga the cat proves this perfectly. She is an ordinary feline, but with some patient and consistent training, she was able to perform some incredible tricks! She could do the basic commands like "Sit" and "Step", but there was so much more to her than that!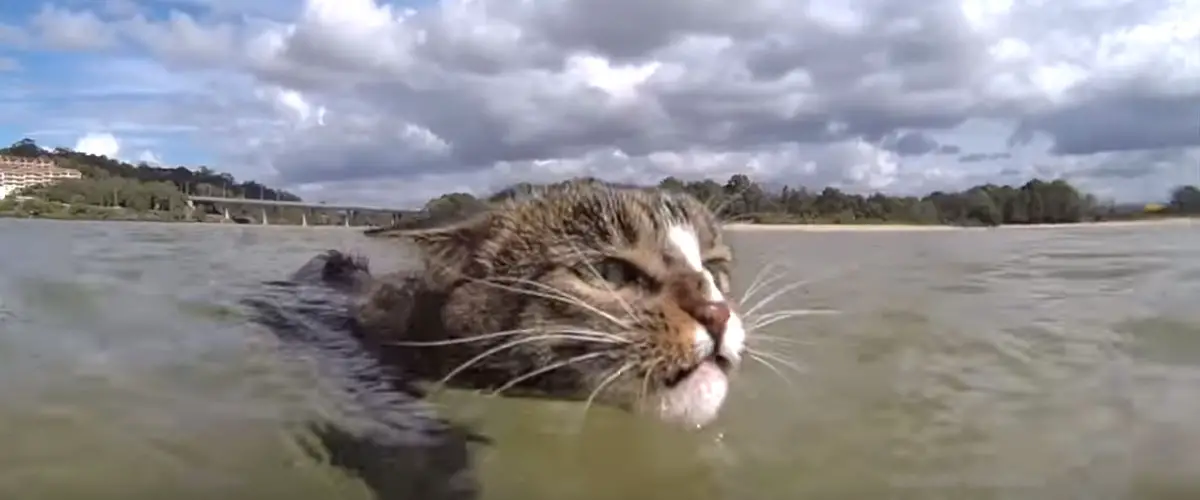 This little kitty is really adventurous as well! She's been trained to perform some expert parkour, or in her case, "purrkour". And she does this while skateboarding! If that wasn't enough, she also loves swimming in the ocean and hanging out on the beach. While it may seem strange, she also loves playing with other dogs. This kitty is all about breaking stereotypes about cats!
Didga's owner has trained her with a lot of positive reinforcement. It might take some time to train cats, but he has shown that it's not impossible.
Check out her amazing tricks below:
SHARE this incredible video with everyone you know!