When we come forth a difficult situation we tend to weigh down our options and act accordingly. Turns out the same is the case of a lot of creatures on Earth. Take Ian for example, the brown and white spotted Bulldog who makes it to the other side with a technical approach.
Ian and his family were out for a walk in the forest. When they came across a creek, the owner Line Beate Gareid easily crossed it over with a jump or more. But when she turned around Ian was having trouble figuring a way out. For a water-loving canine, this wouldn't be so difficult but Ian doesn't enjoy getting wet.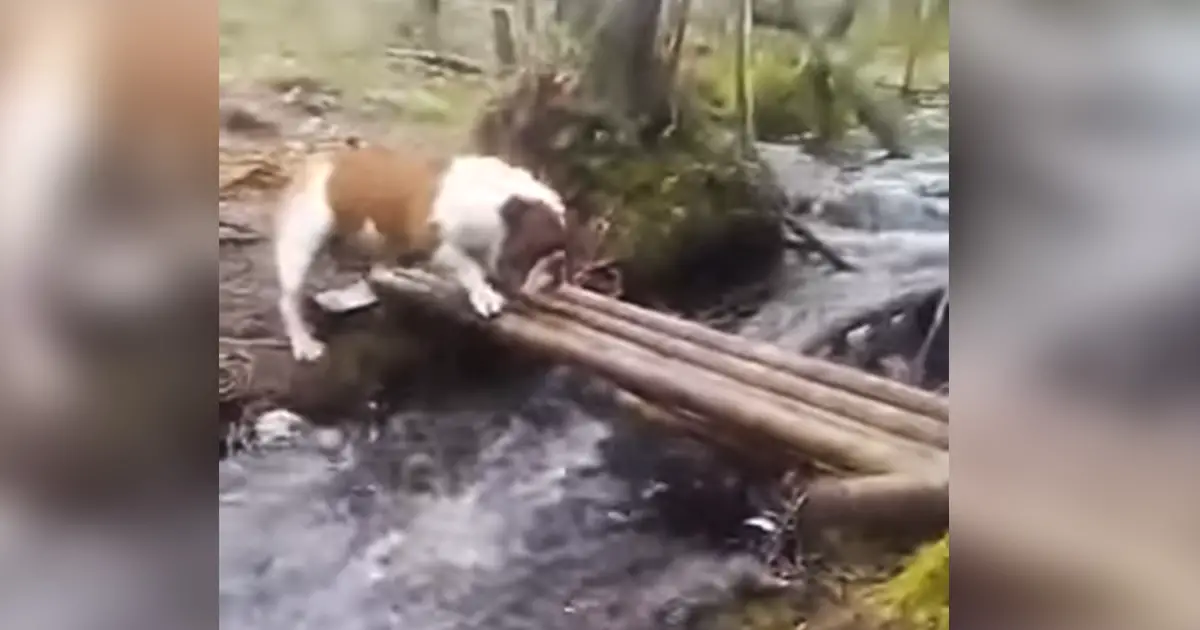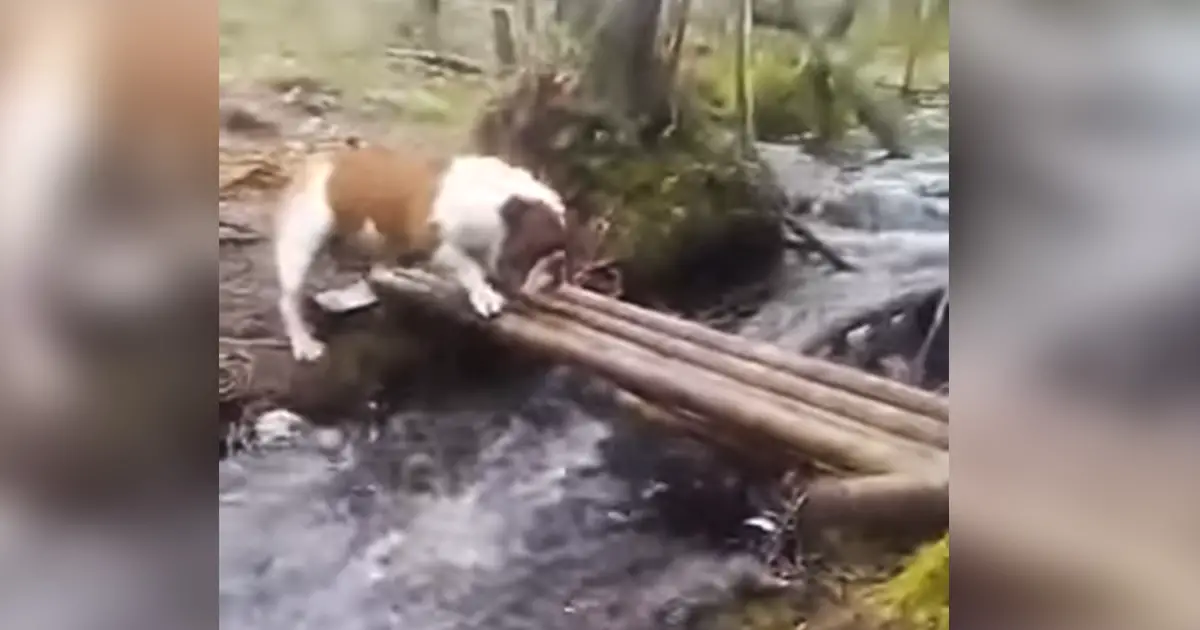 Hence, his preference added more to the situation at hand. We witness him going around to the left and right trying to find a way to the other side. Then he finally steps closer to the dodgy bridge and eventually makes it, but with enough creativity.
Please press play and enjoy this entertaining clip.
Kindly share the video with your loved ones.