When we encounter an inconvenient situation, one of the two things happens, either we fall prey to the moment. Or we take action to stay alive.
In one of the stores of Monterrey, Mexico, a slender man enters with a suspicious look. Furthermore, he pulls a gun to the cashier in demand for money. He waivers the weapon to a cowboy standing close to the counter.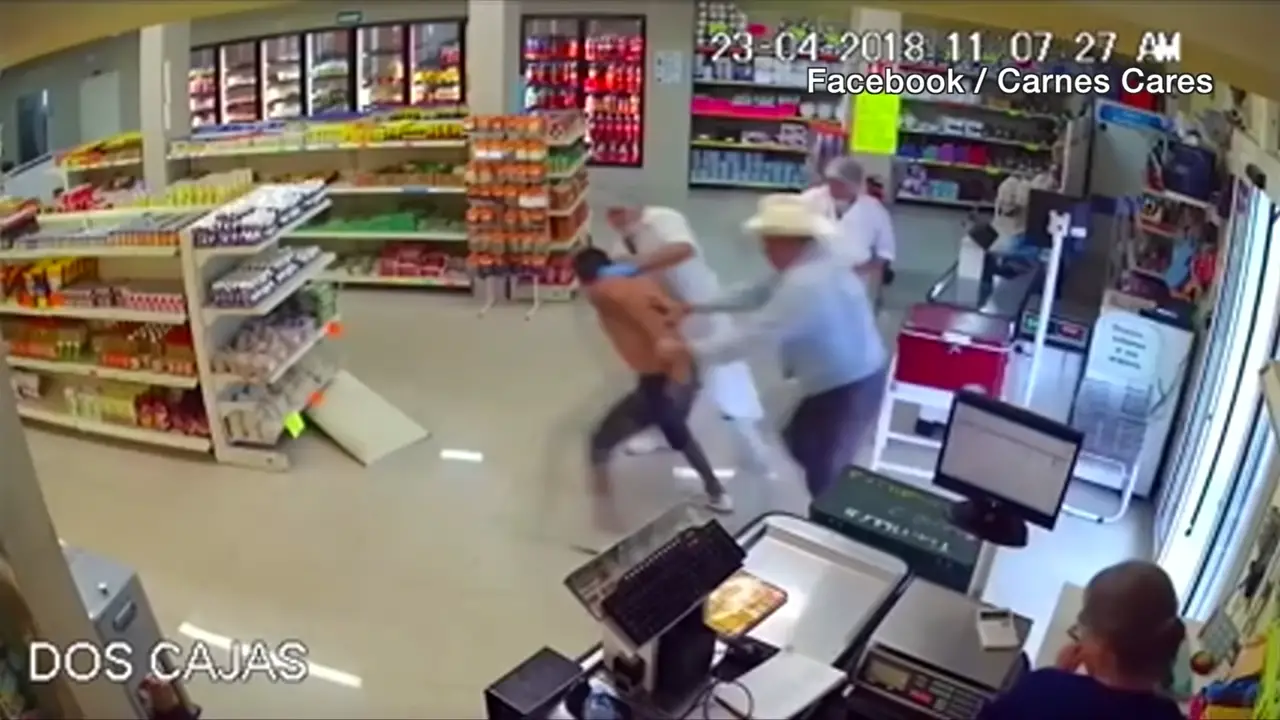 Within seconds of bad judgment, the perpetrator looks behind to check with another customer. Hence, the local man springs to action. Other good samaritans join him in the noble act. The camera in the store captured the scenario of heroism. Phew! It was a close call. Amen! To the Cowboy for saving lives. Please share your remarks in the feed.
Please share this heroic act with your loved ones.