A wedding is an occasion that not only the couple but also their families and friends will always remember. It's because of this that a lot of people spend their time figuring out a surprise for their special day.
And this bride had her own unique surprise hiding on her sleeves. It was her wedding dance. Normally, a wedding dance involves the newly wedded couple choreographed in a trendy or a love song but this bride had some other plans. Instead of the groom, she picked her brother to accompany her on the routine.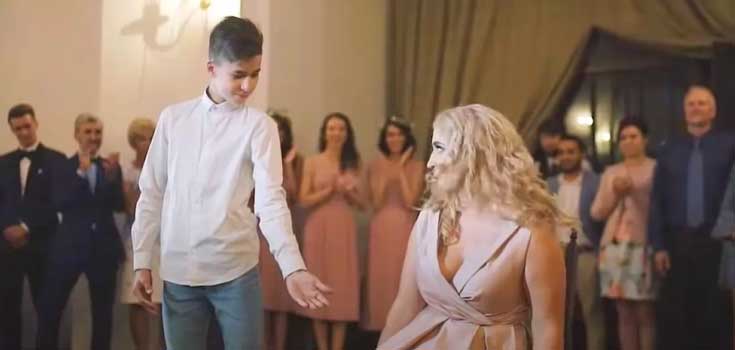 The brother, following the script and acted as if he was there to annoy her. But as soon as the beat changed, he blurred out what he was hiding onto his sleeves.
Watch the full video below and please leave us a Facebook comment to let us know what you thought!
And SHARE this goofy wedding dance to your friends and family.