Kids never think about what they are doing; they just do it without a care in the world. They have no worries for consequences. And this spontaneity of theirs is an amazing quality. They are unpredictable and you can never know what to expect from them. They are awesome in that way. Just take a look at this hilarious video for example!
29-year-old Bree Hafen decided to follow her passion and audition for the 9th season of "So You Think You Can Dance". She brought her son and her daughter along for the ride. Her little girl is 2 years old and she is called Stella. She is also very passionate about dancing. Bree impressed all the judges, but Stella had more surprises left for them. Wait till you see what she did!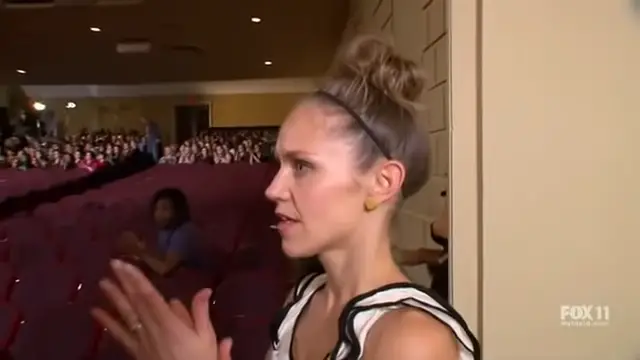 Watch this adorable video below! Did this make you smile? Don't forget to share what you thought about it in the comments section!
Please SHARE this video with your family and friends!