We often see police officers do their jobs all the time with the best efforts. We see them on the news catching some bad guys here and there, or on the streets while on patrol, eating a donut or two—also while keeping the peace and enforcing the law as they are supposed to. But those are just some of the usual stuff. Here in this video, a cop displays some pretty badass moves when a 7-year-old boy comes up to him and shows off his. Meet Officer Thanarat Phuvapaisalkij the breakdancing cop, well that's one you don't quite see every day!
The video was seen posted on Facebook by a certain Morgan Lynch, who was said to be the boy's godmother. While the 7-year-old Jayden Anthony's purpose was to only take a photo with the officers' motorcycles, he was then told to show off some of his breakdancing. But after making his moves, officer Phuvapaisalkij just couldn't stand in the sidelines looking in. He then showed his share of impressive breakdancing skills just for the fun of it. Then he and Jayden exchanged quite some more dance moves that definitely made everyone's day.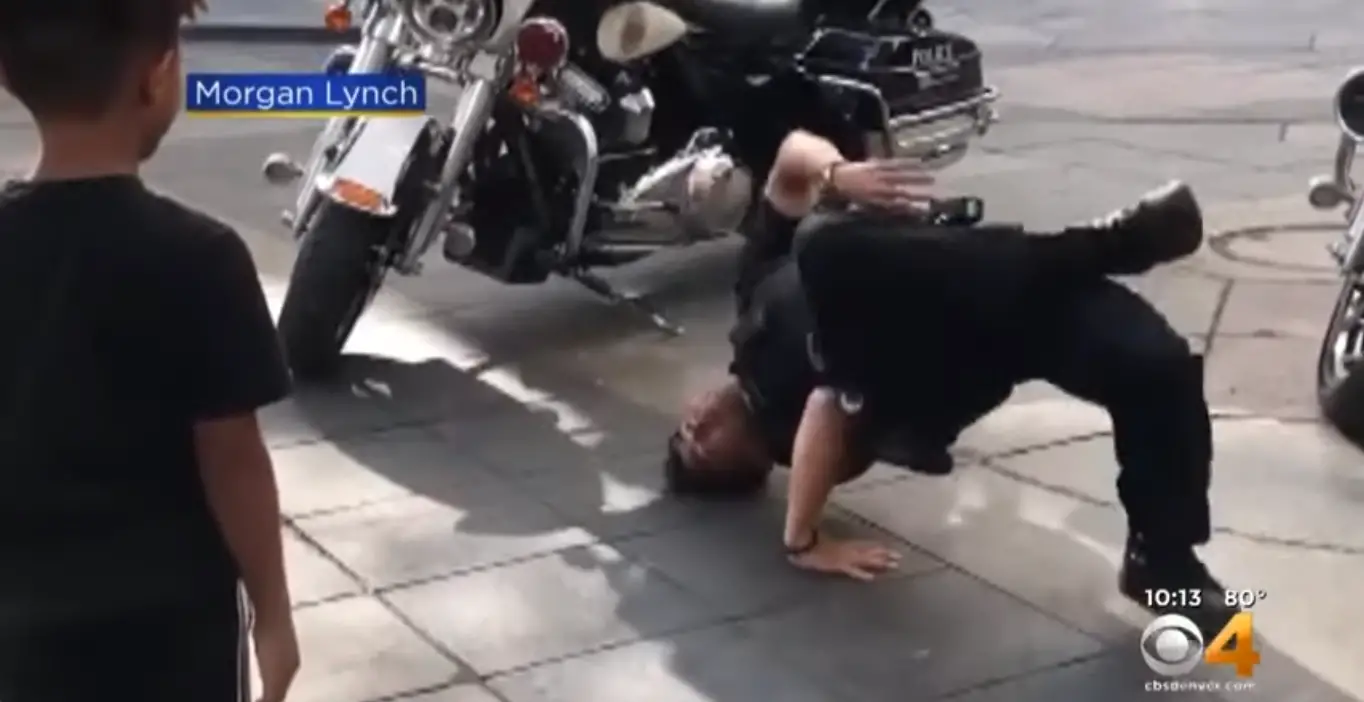 After watching the video, Jayden's mom stated in an interview that they take it as more than just breakdancing, but instead seeing it as something more. She said that with all the bad things happening in the world, and all the negative reactions that cops quite often receive, it's nice to see something good with all the negative reactions that police officers get from the public nowadays, its nice to see a cop dancing with a kid getting friendly and just enjoying life. With such positivity, it also brings out the good in people for a change.
Watch Jayden and the officer's awesome breakdancing below.
Please share this video with everyone to brighten up their day as well.