There are some things in life that I will never understand. One of these is why people hurt animals that have done nothing to them. And this case of animal cruelty is one of the worst I've ever seen. Moreover, someone threw a puppy 30 feet to a canal after brutalizing it. But the pup never loses hope, and its transformation is awe-inspiring!
Eldad Hagar, who runs Hope For Paws, rushed to the scene when volunteers at LA on Cloud 9 spotted a dog in the LA River. Moreover, an eyewitness told them that the dog had been there for two days. So, Hagar went down with the ladder, but he could not believe the poor dog's situation. The cruel person had cut the poor pup's leg and left him to die. And the pain was so severe that it whelped when Hagar touched it for the first time.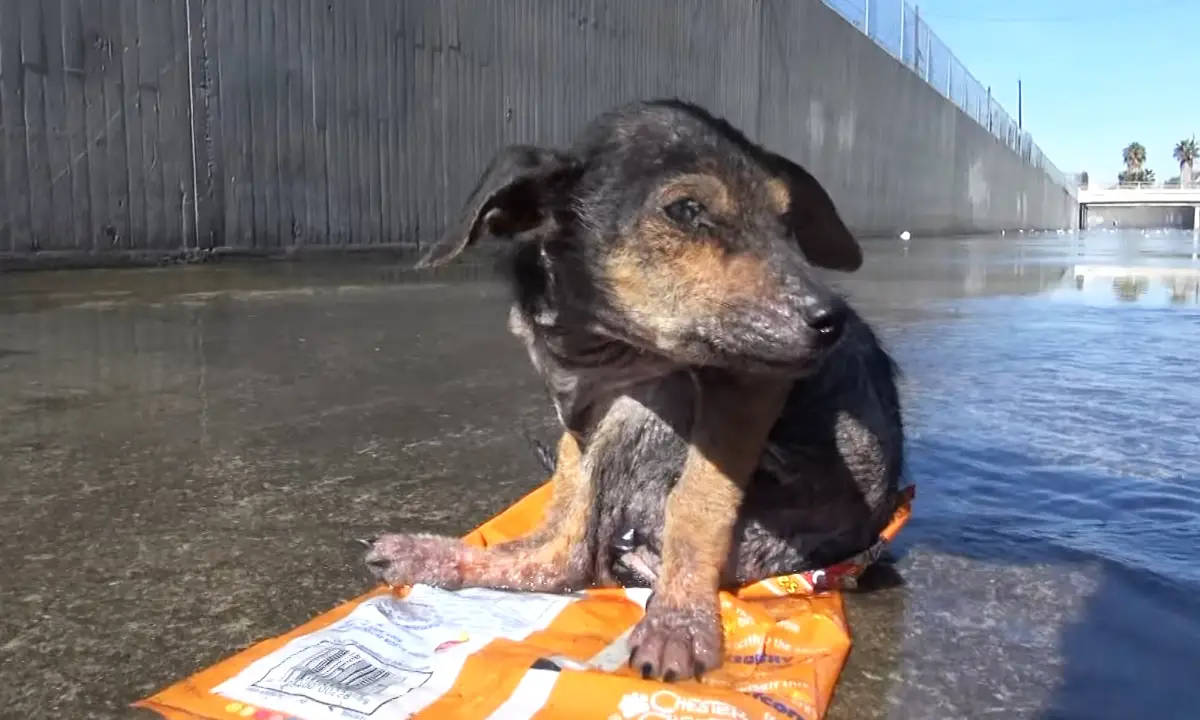 It was a miracle that the pup had even survived. But Hagar never lost hope. And it was easy with how brave Jordan, the little black puppy was! Soon enough, he was ready for surgery. Moreover, the kind man was there in every step of recovery. And Jordan found his lively spirit in no time. As his wounds heal, the pain slowly disappears as well. Furthermore, the 3-legged dog couldn't be healthier and happier than when he's playing with his foster parents and siblings!
Watch Jordan's remarkable journey below:
And please COMMENT and SHARE!