A loss of a loved one can be very discouraging and traumatic. That is why when the Kannisto family from Cheektowaga, New York learned that a family friend lost their son to cancer, they decided to do something special together. Phoebe Kannisto and her sons, Silas, Emerson, Andre, Herbie, Dexter, and Reed decided that they want to help other kids. They decided to grow their hair and donate it to a non-profit organization called Children with Hair Loss. The organization helps children with medically related hair loss get human hair replacement for free, this includes children who suffered from burns, alopecia, cancer treatments, etc.
Phoebe's eldest son, Andre and the twins donated their hair two-years prior and the younger triplets got inspired and decided that they want to donate their hair too. Although people think that it was unconventional for her sons to have long hair and gets bullied often, they decided that it is for the greater good. She said that the kids have developed a thick skin that helped them ignore all the criticism. She is very proud of her sons and thinks that the mission they have is "amazing". The kids grew their hair for months until it is long enough to be donated.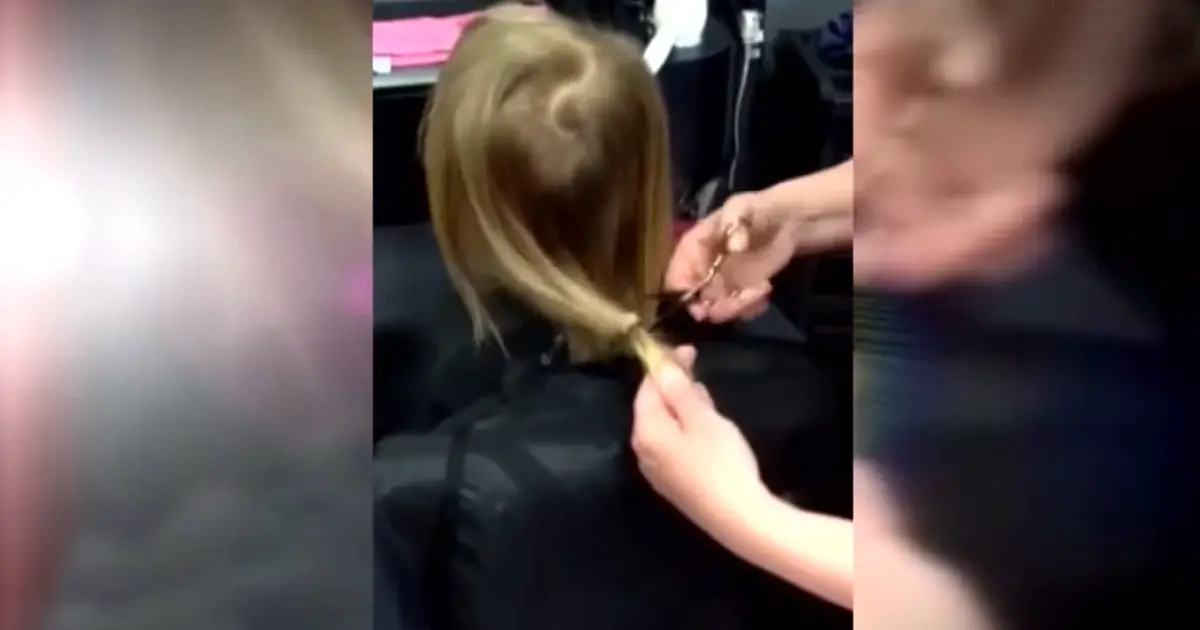 They all visited a local hair salon to have the hair cut together. In total, they have donated an amazing 17 feet of hair even though they were criticized by other people. Their story is so inspiring that even their little sister "desperately" wants to donate her hair as well, although her hair wasn't long enough yet. That is why her older brothers promised that they would grow their hair again and the seven of them will donate their hairs together.
This makes it a true family affair. Watch the video here:
Leave your comments and don't forget to share this amazing story with your friends and family!