I've posted quite a few boogie-woogie dance videos over the years because it's one of my favorite genres. Well here's a video that's a little variation on that theme but I like it just as much.
The couple in this video is Sondre & Tanya, who have been featured in a few other posts I've made. Here they are dancing all along the banks of a river in the Skamsdalen Valley, Lesja, Norway. It's the perfect combination of great dancing and a beautiful backdrop.
"We came to a beautiful river with a drone to try out something completely new," the said, "but the bridge didn't seem so nice as well as the sun was blinding the camera on the other side. It was late evening and felt quite cold. We decided to go home with no filming result, but on the way back we saw a nice river! Why not to try filming here…?"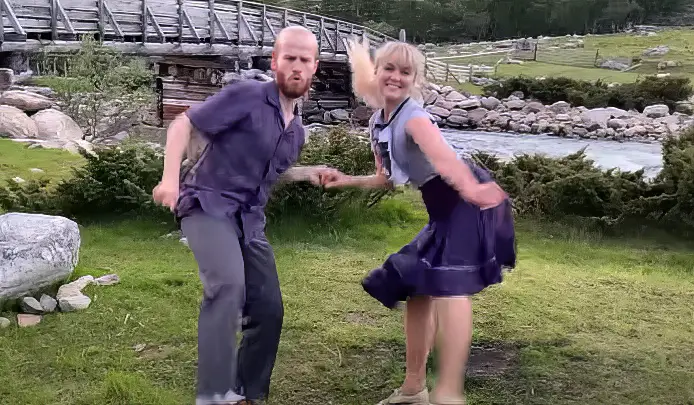 "After we took a few shots the whole process rolled all by itself! Place after place after place… It was fun and as always special to dance on different surfaces – This time we danced in Skamsdalen, Lesja."
The dancing is fun to watch and the backdrop is simply beautiful. Watch the full video below and let us know what you thought of this outdoor specatacle!
Please SHARE with your friends and family!