These children were brave enough to save a life. They will surely always remember this day as a very special one and so will we.
The drowning cat instantly grabbed hold of the oar and her rescuers pulled the oar back so she could plop on the deck. "At first, everyone thought it was a jaguar cub because of its resemblance to the Ocelot. Pilot Jean still believes he is a jaguar, since – at this age – the two species are similar," wrote Cidade de Ilha comprise, who shared a video of the cat's rescue on Facebook. But the wild cat's markings indicate she is an ocelot.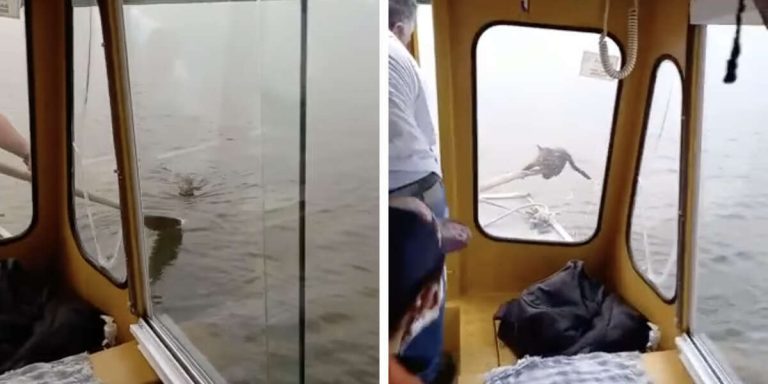 The region's Environmental Police said that the pilot's actions were correct. "The region is the species' natural habitat and, as it was not injured, returning it in the same direction was important," Sergeant Augusto of the Environmental Police said of the ocelot's rescue. As for the rescuers, Jean said that the experience was rewarding and he was happy they could rescue her. "She was swimming desperately. It was really nice to rescue her with the help of the kids, who helped hold the paddle," he said.
This is simply heartwarming. Watch the full video below!
Please SHARE with your friends and family!