I think most of us would agree that dancing is a form of art and purely from observation we can say that it's not possible for every person in this world to master it. So professional dancers should get quite a bit of credit for their talent because they are exceptional cases.  That doesn't mean everyone shouldn't dance–we've posted a number of times before about the physical and mental health benefits of dancing–I'm just saying we should give credit where credit is due.
And one place it's due is the team in this video, the Black Diamond Senior Prop Precision dance team. They won 1st place–national champions–in the Drill Dance Championships in Tasmania, Australia in 2018.  That show got to see some of the best performers come together and this is one was the most impressive of them all!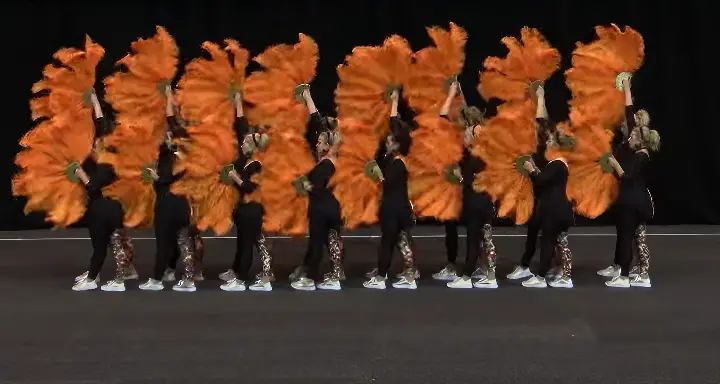 One of the commenters says," The whole thing was mesmerizing but the wind blew me away! (Pun intended) Very well done!". Another commenter says, "Well… I have no idea how this popped up in an autoplay function that started with 3d printers… but I am sure glad it did! What an amazing, captivating performance!!! The wind blowing took me aback." 
The performers deserve every single praise they're getting–and according to someone on the team, all the fans were hand made. Watch the full video below and please leave us a Facebook comment to let us know what you thought!
Don't forget to hit the SHARE BUTTON to share this video on Facebook with your friends and family.