It's no secret that we tend to go over the top once we have pets. We style them in varieties of ways, train them, and the list goes on. For decades, humans have always had animals as their companions. In the contemporary world having pets also ultimately means showing them off on social media.
With just one click, we can find an abundance of homemade videos of cats, dogs, and parrots. You already should have guessed by now, the clip below features one of such delight. Parrot cockatoos are known for their habits of picking up words and gestures by observing the surrounding around them.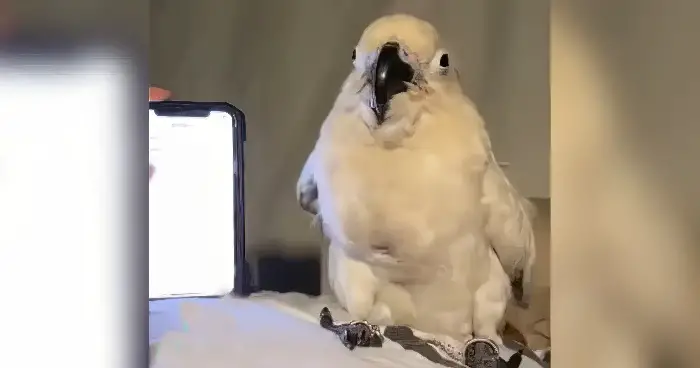 Similar is the story of the white-feather flyer in the clip below. With a little nudge, the bird can jam to a lot of tunes. This is no ordinary music, it's the classic ringtone jamming session. The owner in the frame begins playing the tune as the bird picks up and dances along the way.
Watch the full video below and please leave us a Facebook comment to let us know what you thought!
Don't forget to hit the SHARE BUTTON to share this video on Facebook with your friends and family.