Christmas a special time that we spend with our loved ones. We exchange gifts and enjoy good food. The video below features an adorable Christmas moment that is sure to bring the biggest smile on your face.
George O'Leary and his family wanted to surprise the youngest member of their family, Billy, with a special present on Christmas Day. Billy was going to receive a new puppy after the family's last dog, who had been with them for 17 years, passed away.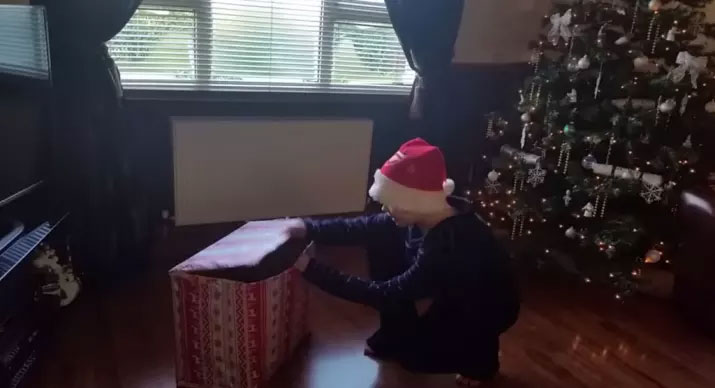 George says, "The family was heartbroken especially my little brother Billy. We told him that we could not get a big dog until the summer, but we all knew different!" "We had to keep this secret quiet until [our] new baby German Shepherd, Max, was old enough to take home." When the young boy saw the new dog, he immediately teared up. George says, "Getting [Max] on Christmas Day was perfect."
"He is a lovely and playful bundle of joy. He will be spoilt and well looked after." Check out this amazing moment below and share your thoughts about it in the comments section!
Don't forget to SHARE this touching clip to your friends and families!