I love finding heartwarming videos like this because they just make everyone feel so good. In this one, a little boy meets his baby sister for the first time and he's very much the proud sibling.
This video will melt your heart in every way possible. When Brayden Maltbie's dad Ryan asks if he wants to come meet his new baby sister, Brayden is clearly excited. But when he walks into mom Samantha's room, the emotion gets the best of him and he starts crying at the joy of his new sister Harper.
But Brayden's emotion is contagious–pretty soon Ryan and Samantha are crying too because this is one of the best moments in life!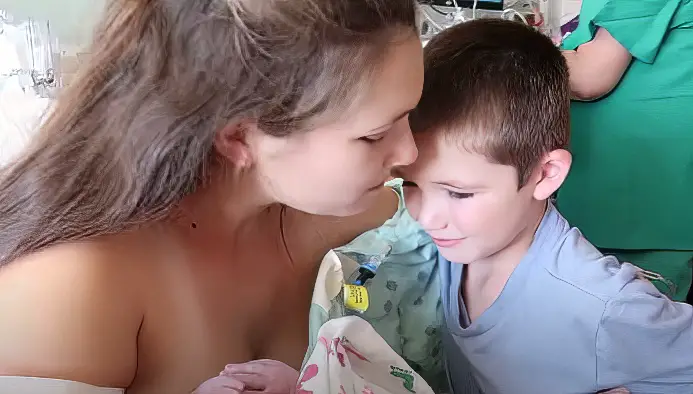 Brayden recovers pretty quickly and he's all smiles. What's funny is that Dad is the photographer and we continue to hear him sniffle in the background even after Brayden recovers! Although it's understandable because we all know most Dads are babies at heart!
This is just so heartwarming. Watch the full video below!
Please SHARE with your friends and family!