There are lots of incredible talent shows in the world. These shows have been helping unknown talent rise up to the surface. People who would never have gotten a chance to perform in front of a crowd are now finally being able to share their gifts to the world. We have come to know many amazing performers because of shows like Got Talent and The Voice, and the video below features one of these amazing people.
Age is just a number. What matters is the passion and principle to make it through the end. Solomia Lukyanets, a 13-year-old girl, has been refining her singing skills for years. Now she is finally ready to showcase her vocal prowess among thousands of people and respectable judges. The teenager entered in The Voice Kids: Germany. Although she never dreamed of making it so far, Solomia never takes her accomplishments for granted.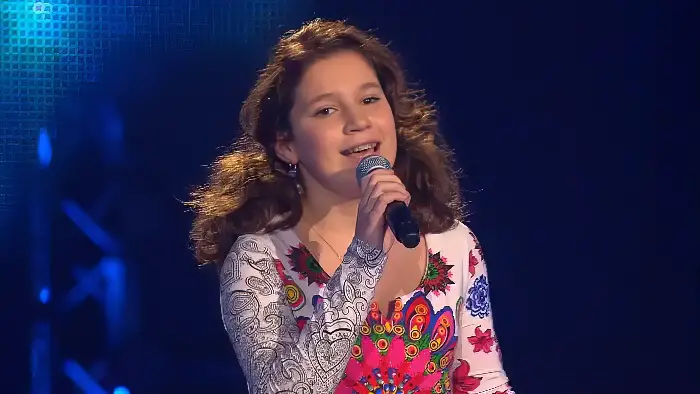 She decided to sing "Time To Say Goodbye" by Andrea Bocelli and Sarah Brightman for her audition. The beautiful opera classic dropped the jaws of everyone that was in the audience that day, including the judges. You are going to be most impressed when you see this! Wait till you hear her out!
Watch the full video below and please leave us a Facebook comment to let us know what you thought!
Don't forget to hit the SHARE BUTTON to share this video on Facebook with your friends and family.