Because of the atrocious civil war in Syria, millions of people had to flee and take refuge in the neighboring countries. One of them is Noah, a Syrian refugee who came to the United States and works as a clerk at a jewelry store in Dallas, Texas. One day on his duty, a mother with her two children walked in at the store to sell a gold ring. Noah took the ring the ring and went to the counter to check it.
Turns out that the gold ring was a gift from her own mother. Even though the ring was very precious, she had no choice but to sell it because of a financial problem. The clerk took some cash and handed it over to the mother. The mother and the children were surprised as the kindhearted clerk picked up the ring and handed it back to her.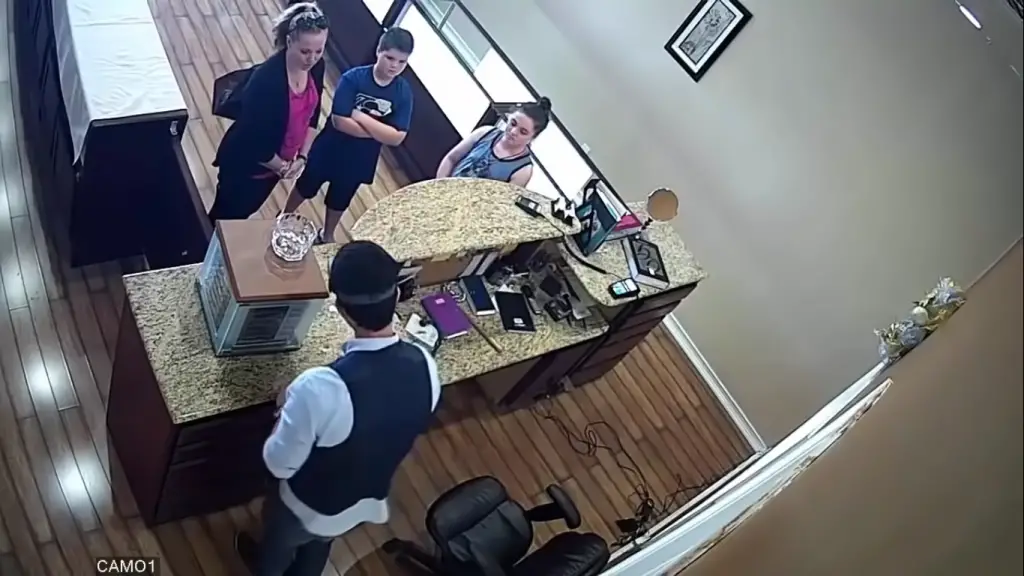 The mother was very touched that there were tears in her eyes because of the kind gesture. She thanked Noah and gave him a hug. He said that couldn't accept the ring because it is very important to her. He even gave her his number in case she needed anything else.
The touching scene was captured by the security camera of the store which Noah sent to his friend in the Middle East, unaware that his friend will upload it online. The video proves that there's still hope for humanity. If even stranger who he came from a bad experience was able to extend his kindness, then everyone can! Watch the touching video below and please leave us a Facebook comment to let us know what you thought!
Don't forget to hit the SHARE BUTTON to share this video on Facebook with your friends and family.