Cleaning your utensils is not the easiest. You have to make sure that you do things the right way at all times.
This is one of the best videos you will find on the internet if you are a clean freak and want a clean home at all times. To be honest, this hack is literally so efficient and effective and we are more than sure that you will find this video very helpful. The Chef will guide you through the right way you should clean your baking pan and you will thank us for sure.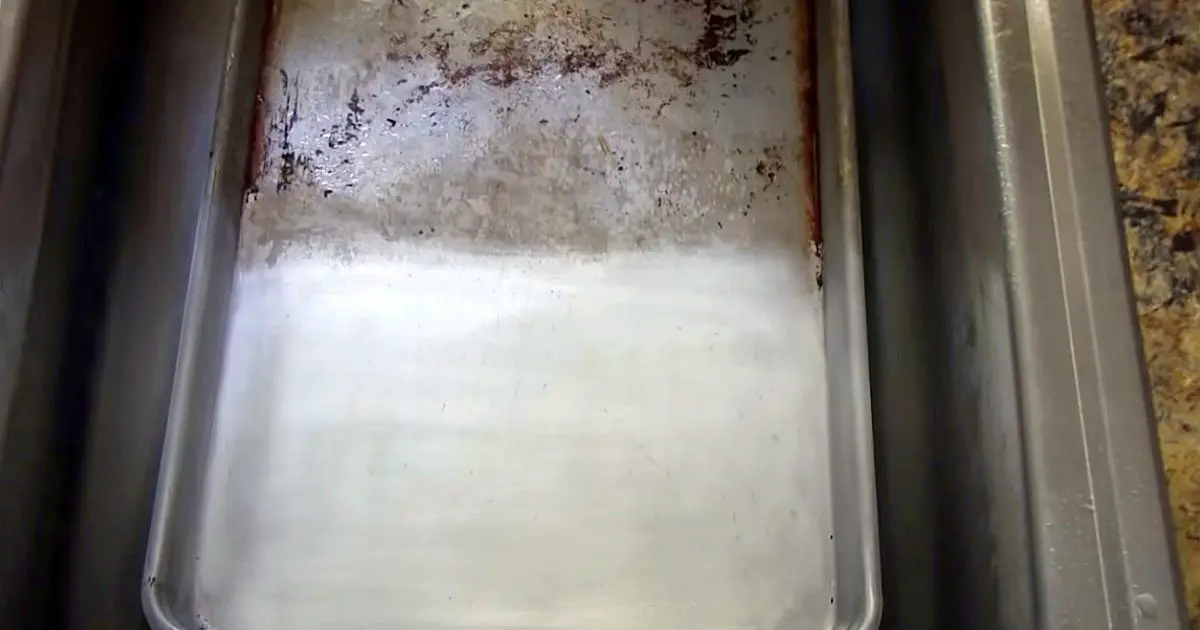 The first thing the man does is place it in the sink and spray his special cleaning solution. After 15 minutes of sitting, he goes in with a brillo pad (or something really tough) and scrubs the surface. He isn't done and you can ALREADY see how well it's working. "We do not recommend using this product on aluminum. However, it does not penetrate into the metal or remain on the surface after the recommended rinsing instructions have been followed." – Easy-Off.
This is such a helpful hack. Watch the full video below!
Please SHARE with your friends and family!