If you end up having a bad day, just go and watch some funny dog videos on the internet. They will no doubt put you in a much better mood. Dogs are quite the entertainers, aren't they? They are some of the most amusing creatures in the world and they really know how to fun! Take for instance the adorable dog featured in the video below!
This cutie is named Bailey and she is one enthusiastic pup. One day in the late 90s, a massive snowstorm hit Colorado. But after the blizzard, her owner decided to let her play outside for a bit. You are going to be smiling from ear to ear when you see what he managed to record in his camera. Bailey runs around in the snow without a single care in the world, which has even earned her the nickname of "Bailey the Unknown Reindeer."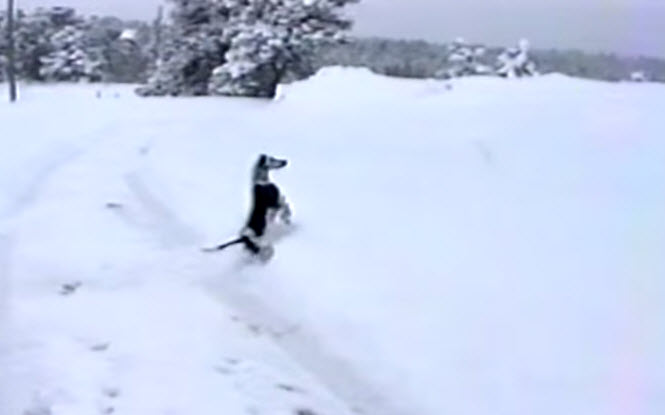 Watch Bailey run around below! Did you enjoy this? Share what you think in the comments section!
Don't forget to SHARE this adorable video with your friends and families!